Hiking
Spending 4 or 5 days near Acadia National Park, any advice? : hiking
A good portion of the United States was battered and bruised this past winter with nasty weather and lots of snow. We were forced to stay indoors for much of the winter months, and spring has seen lots of rain and tornadoes come through much of the country. But now, finally, it seems the weather has turned the corner, affording all of us nature lovers the chance to get out and head to the trails.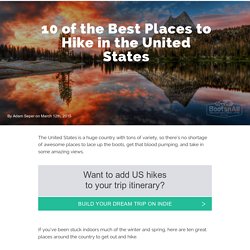 Blue Ridge Mountains
The Blue Ridge Mountains are noted for their bluish color when seen from a distance.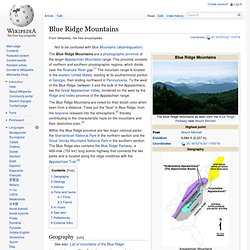 Mount Mitchell
Mount Mitchell is the highest peak of the Appalachian Mountains and the highest peak in the eastern United States. It was the highest point in any state of the United States until Texas joined the union in 1845. The nearest higher point is Lone Butte in Colorado, 1189 miles (1913 km) west.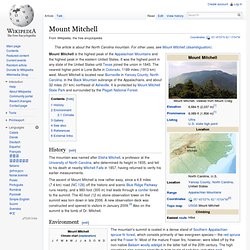 List of mountains of the Blue Ridge