Ect.
The idea for my modesty experiment began when I worked in New York City as a receptionist for a company at Fifth Avenue and 52nd Street, while I edited short films on the side. Every morning I would shoehorn myself onto the train with thousands of expensive-smelling, coiffed women who somehow managed to keep their hair looking great under wool caps in winter and despite hot, stinky gusts of subway backdrafts in the summer. It was an army of ladies sporting fitted waistlines, toned arms, blown-out hair, full faces of makeup and heels (which was incredible, considering all the walking we all had to do). Everyone looked good, no one was phoning it in, and we were all stylish.
My year of modesty
"I'm not like the other girls." | Claudia Gray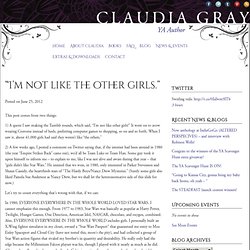 This post comes from two things:
iXGsQV1.png 600×371 pixels
mt9I9qG.jpg 4,000×2,821 pixels
ijELMp4Pb0OmD.gif 500×350 pixels
IAfLuWl.gif 311×211 pixels
albums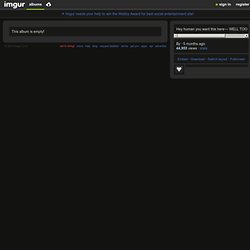 the simple image sharer
Bx7qT4i.jpg 1,000×1,496 pixels
The Worst Ads of 2010
It seems advertisers are hell-bent on making the commercial breaks that separate fans from Mad Men and Jersey Shore the longest, most excruciating minutes of our lives. In the last year, we've suffered through Progressive's painful spokeswoman Flo squawking about insurance and awkward State Farm ads that remind us in depressing terms just how bankrupt we all are from the recession ("Our real national past-time? Saving money!").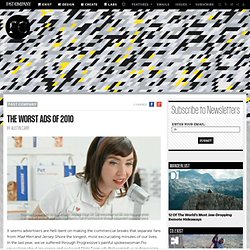 'I Forgot My Phone' on YouTube. FacebookTwitterGoogle+SaveE-mailSharePrint SAN FRANCISCO — Last weekend, I was watching television with a few friends, browsing the week's most popular YouTube videos, when a piece in the comedy section called "I Forgot My Phone" caught my eye. As I was about to click play, however, a friend warned, "Oh, don't watch that.
Disruptions: More Connected, Yet More Alone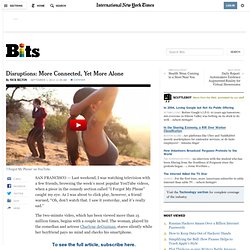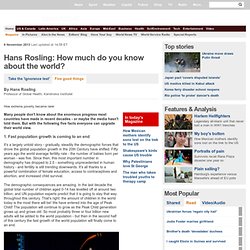 Viewpoint: Five ways the world is doing better than you think
6 November 2013Last updated at 19:55 GMT By Hans Rosling Professor of Global Health, Karolinska Institutet How extreme poverty became rarer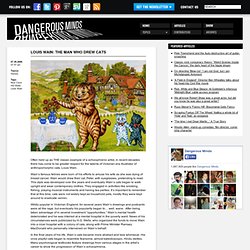 Often held up as THE classic example of a schizophrenic artist, in recent decades there has come to be greater respect for the talents of Victorian-era illustrator of anthropomorphic cats, Louis Wain. Wain's famous felines were born of his efforts to amuse his wife as she was dying of breast cancer. Wain would draw their cat, Peter, with eyeglasses, pretending to read. This style was developed over the years and eventually Wain's cats began to walk upright and wear contemporary clothes. They engaged in activities like smoking, fishing, playing musical instruments and having tea parties.
Louis Wain: The Man Who Drew Cats
It's time to update the entries in your browser's links toolbar. But with recent estimates putting the size of the internet at well more than 100 million distinct websites, it's getting harder and harder to get a handle on all the great stuff that's out there. That's why we've compiled this list. And unlike some lists you may have seen, which try to name the very "best" websites, but end up just telling you a lot of stuff you already know, we've chosen instead to highlight 50 of our favorite sites that fly under most people's radar.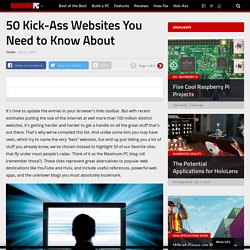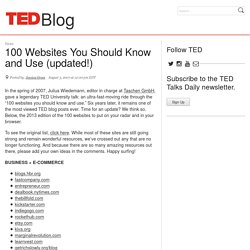 Entertainment Meet David Peterson, who developed Dothraki for Game of Thrones There are seven different words in Dothraki for striking another person with a sword.
What are your top 5 websites besides reddit? : AskReddit
7 Apr Deep in the bowels of the internet, I came across an exhaustive list of interesting Wikipedia articles by Ray Cadaster. It's brilliant reading when you're bored, so I got his permission to post the top 50 here. Bookmark it, start reading, and become that person who's always full of fascinating stuff you never knew about.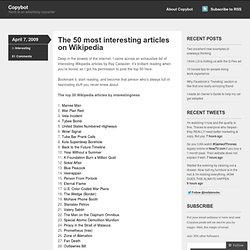 So we all learned about the "deep web" yesterday...what are some other things the majority of people don't know about yet are hidden right in front of us? : AskReddit
Off the Beaten Path: Smaller subreddits Worth a Visit
Every day reddit powers thousands of active communities. Yesterday there were 5,900 subreddits that received more than 5 posts or comments and tens of thousands that received at least one post or comment. Most subreddits are small and usually pretty quiet.
Hey NOLA, what is the best bang-for-your-buck you can get for good hot food in whole city? : NewOrleans
New Orleans Life Hacks : NewOrleans
Cool Places to explore in New Orleans : NewOrleans
Wild Edible Plants & Fruit Trees of New Orleans