Ect.
New Orleans. Trans/Queer. Feminism. 10 Most Unstoppable Women Ever. Presented by MOTRIN®, written by Autostraddle, in the spirit of celebrating unstoppable women everywhere.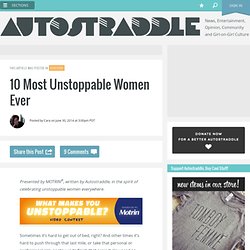 Sometimes it's hard to get out of bed, right? And other times it's hard to push through that last mile, or take that personal or professional risk, or stay up to finish that project. You need an extra push to get you over that difficulty-bump. Maybe it's coffee, or a personal mantra. Or maybe it's reading the stories of ten incredible women who have overcome everything from racism to gravity to frostbite in order to push us all forward.
IAfLuWl.gif 311×211 pixels. The simple image sharer. Albums ×Imgur needs your help to win the Webby Award for best social entertainment site!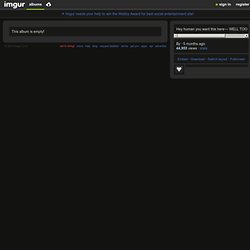 Browse your computer drag and drop here. The Worst Ads of 2010. It seems advertisers are hell-bent on making the commercial breaks that separate fans from Mad Men and Jersey Shore the longest, most excruciating minutes of our lives.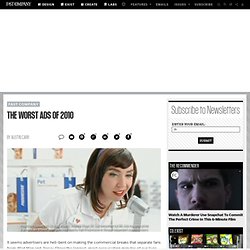 In the last year, we've suffered through Progressive's painful spokeswoman Flo squawking about insurance and awkward State Farm ads that remind us in depressing terms just how bankrupt we all are from the recession ("Our real national past-time? Saving money! ").
---