Ect.
IAfLuWl.gif 311×211 pixels
albums ×Vote for Imgur as the Best Bootstrapped Startup of 2013! Upload images browse your computer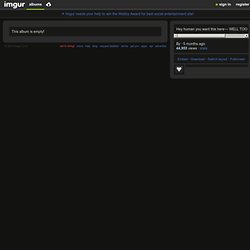 the simple image sharer
Bx7qT4i.jpg 1,000×1,496 pixels
The Worst Ads of 2010
It seems advertisers are hell-bent on making the commercial breaks that separate fans from Mad Men and Jersey Shore the longest, most excruciating minutes of our lives. In the last year, we've suffered through Progressive's painful spokeswoman Flo squawking about insurance and awkward State Farm ads that remind us in depressing terms just how bankrupt we all are from the recession ("Our real national past-time? Saving money!").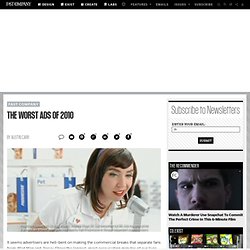 'I Forgot My Phone' on YouTube. SAN FRANCISCO — Last weekend, I was watching television with a few friends, browsing the week's most popular YouTube videos, when a piece in the comedy section called "I Forgot My Phone" caught my eye. As I was about to click play, however, a friend warned, "Oh, don't watch that. I saw it yesterday, and it's really sad." The two-minute video, which has been viewed more than 15 million times, begins with a couple in bed. The woman, played by the comedian and actress Charlene deGuzman, stares silently while her boyfriend pays no mind and checks his smartphone.
Disruptions: More Connected, Yet More Alone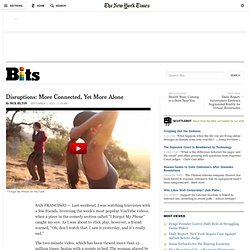 Here are thoughtcatalog.com's 24 rules for being a Lady in 2014! Thoughts? : TwoXChromosomes
Mathematician Chris McKinlay hacked OKCupid to find the girl of his dreams. Emily Shur Chris McKinlay was folded into a cramped fifth-floor cubicle in UCLA's math sciences building, lit by a single bulb and the glow from his monitor.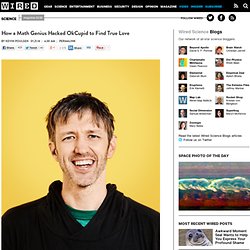 How a Math Genius Hacked OkCupid to Find True Love - Wired Science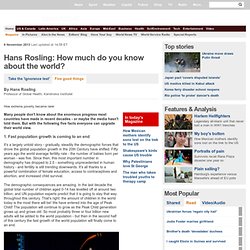 Viewpoint: Five ways the world is doing better than you think
6 November 2013Last updated at 14:55 ET By Hans Rosling Professor of Global Health, Karolinska Institutet How extreme poverty became rarer Many people don't know about the enormous progress most countries have made in recent decades - or maybe the media hasn't told them. But with the following five facts everyone can upgrade their world view. 1. Fast population growth is coming to an end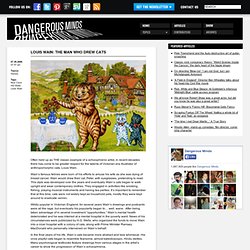 Often held up as THE classic example of a schizophrenic artist, in recent decades there has come to be greater respect for the talents of Victorian-era illustrator of anthropomorphic cats, Louis Wain. Wain's famous felines were born of his efforts to amuse his wife as she was dying of breast cancer. Wain would draw their cat, Peter, with eyeglasses, pretending to read. This style was developed over the years and eventually Wain's cats began to walk upright and wear contemporary clothes. They engaged in activities like smoking, fishing, playing musical instruments and having tea parties.
Louis Wain: The Man Who Drew Cats