Design
50 Amazing Gig Posters Sure to Inspire. The gig poster scene isn't exactly the best kept secret among music fiends like myself.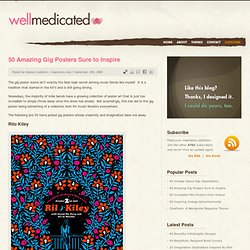 It is a tradition that started in the 60′s and is still going strong. Nowadays, the majority of indie bands have a growing collection of poster art that is just too incredible to simply throw away once the show has ended. Not surprisingly, this has led to the gig poster being something of a collectors item for music fanatics everywhere. The following are 50 hand picked gig posters whose creativity and imagination blew me away. Peering into the micro world. A team of University of Michigan researchers has recently created a set of electron microscope images of carbon nanotube structures depicting images of U.S.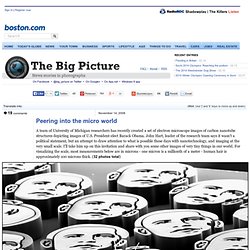 President-elect Barack Obama. John Hart, leader of the research team says it wasn't a political statement, but an attempt to draw attention to what is possible these days with nanotechnology, and imaging at the very small scale. I'll take him up on this invitation and share with you some other images of very tiny things in our world. Imaginative -> A healthy diet of edge to feed your commercial. MORTE PER - VONHIDEKI.