Box_references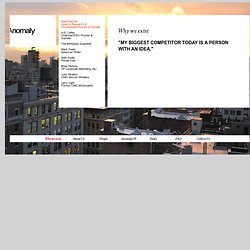 Anomaly
"My biggest competitor today is a person with an idea." "We need to reinvent the way we market to consumers. We need a new model. It does not exist. No one else has one yet.
Insights Qualitativos 2.0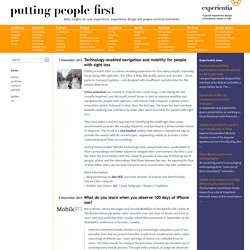 Service Design – From Insight to Implementation by Andy Polaine, Lavrans Løvlie & Ben Reason Rosenfeld Media – March 2013 (book will be published tomorrow) We have unsatisfactory experiences when we use banks, buses, health services and insurance companies. They don't make us feel happier or richer. Why are they not designed as well as the products we love to use such as an Apple iPod or a BMW?
25ah
-- For Office Use Only --