Cartoons / Caricaturas
The official website
1270249666BEOiLlH3L5_1_1_l.jpg (Imagem JPEG, 1024x535 pixéis)
Bart's blackboard gags — Simpsons Crazy
Edibar
about_your_pants.jpg (Imagem JPEG, 498x499 pixéis)
Where's Waldo?
| QUINO | Página oficial
Enrique Martin Morales, Ricky Martin, nasceu em 24 de dezembro de 1971, em Hato Rey - Porto Rico. Aos doze anos ele se tornou mundialmente famoso por sua atuação no grupo musical Menudo . Com sua carreira solo, anos depois, Ricky Martin ganhou a atenção do público norte-americano pela primeira vez com seu trabalho como ator, incluindo o papel de Marius no musical Le Miserábles, na Broadway, e na novela General Hospital. O ponta-pé inicial em sua carreira solo. Para continuar lendo a biografia clique no link do Título.
Cinema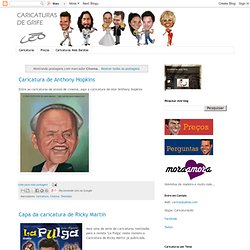 The Perry Bible Fellowship
ricardocampus
Login - Register at ToonDoo - World's fastest way to create cartoons!
Mauricio Rett, cartunista
Spam Cartoon
HenriCartoon
Tim Whyatt - Cartoonist