iOS Development
File System Programming Guide: File System Basics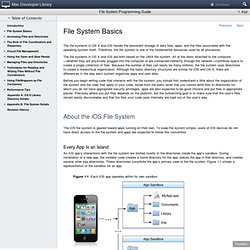 The file systems in OS X and iOS handle the persistent storage of data files, apps, and the files associated with the operating system itself.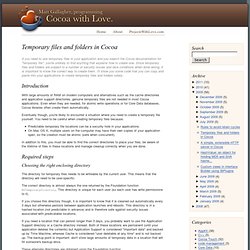 Introduction
Temporary files and folders in Cocoa
Mobile Developer Tips
Learn & Master Cocos2D Game Development
kimptoc said... Many Thanks for the series and this TOC - was just trying to do the same under my delicious bookmarks and then saw this :) May 24, 2009 at 5:12 AM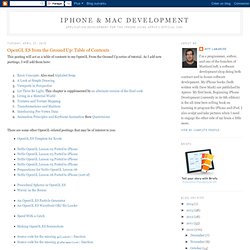 iPhone Development: OpenGL ES from the Ground Up: Table of Contents
(Article count: 3898) Articles about programming in Cocoa are many and in many places. The majority of them are of very high quality. To help out, I made this collected index, searchable by title or by article content.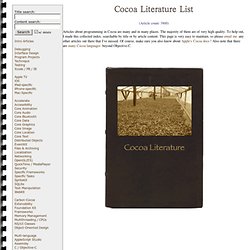 Cocoa Literature