Fotografia
unnamed pearl
Galeria de André Carrilho
Banco de Imagens :: Grupo Keystone Rio de Janeiro Brasil
Flickr Hive Mind is a search engine as well as an experiment in the power of Folksonomies. All thumbnail images come directly from Flickr, none are stored on Flickr Hive Mind. These photos are bound by the copyright and license of their owners, the thumbnail links take to you to the photos (as well as their copyright and license details) within Flickr. Because some other search engines (Google, etc.) index parts of Flickr Hive Mind, you may have been led here from one of them.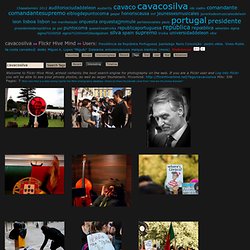 s Best Photos of cavacosilva
fotografia created by joanarte based on Photography Portfolio
Student protests in Chile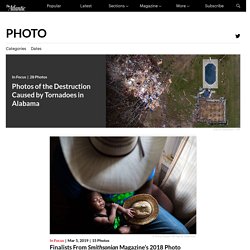 Associated Press photographer Anja Niedringhaus was killed today, shot to death by an Afghan policeman while covering the upcoming national election. She covered conflicts from Bosnia to Afghanistan for more than 20 years, earning a Pulitzer Prize in 2005, as part of a team of AP photographers covering the Iraq War. Last November I was very happy to be able to feature her amazing work in a photo essay titled "Afghanistan: Seen Through the Lens of Anja Niedringhaus." What I wrote then remains true: Documenting a decades-long story like the Afghanistan War is a challenge for any photojournalist, from simple logistical issues, to serious safety concerns, to the difficulty of keeping the narrative fresh and compelling.
Sarajevo – um álbum no Flickr
The United Nations Population Fund estimates that in one week, on October 31, 2011, the world's population will reach 7 billion. Just 200 years ago, there were only 1 billion people on the planet, and over the next 150 years, that number grew to 3 billion. But in the past 50 years, the global population has more than doubled, and the UN projects that it could possibly grow to 15 billion by the year 2100. As the international organization points out, this increasing rate of change brings with it enormous challenges. Meeting the basic needs of so many will mean growing, shipping, and distributing more food while providing more clean water, health care, and shelter -- all without inflicting too much further damage on our environment. [42 photos]
Population Seven Billion - Alan Taylor - In Focus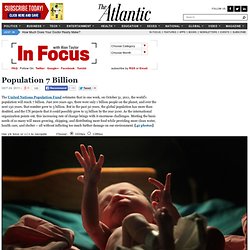 Bring Your Mind March 9, 2014 Debut single, 'Bring Your Mind' by my electronic band Faune.
Will St Leger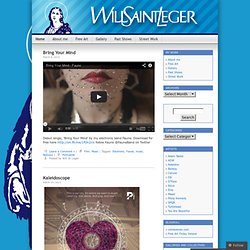 Galeria de Graffiti Land
Galeria de The White House
Photos of Japan After Earthquake and Tsunami - Photographs
Thibault Mauras-Cartier - Thibault Mauras-Cartier's Blog
KONY 2012 is a film and campaign by Invisible Children that aims to make Joseph Kony famous, not to celebrate him, but to raise support for his arrest and set a precedent for international justice. Visit: kony2012.com Donate to Invisible Children: https://www.stayclassy.org/checkout/donation?eid=14711 For info on Invisible Children: invisiblechildren.com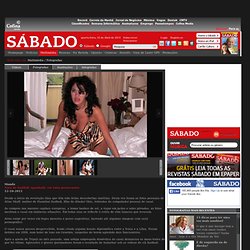 Fotogaleria - Multimédia - Sábado
Mundo Nora de Kaddafi 'apanhada' em fotos provocantes Desde o início da revolução líbia que têm sido feitas descobertas insólitas.