Prendre des notes
My Notebook
Q) How to move all notes from lite version to full version? A) Please refer links. 1) move via direct(recommend) 2) move via backup . Q) Printed image is fussy? A) Default value of image quality is set as medium for speed and memory consumption. but you can set 5 levels of quality. If you want to see a clear and high quality image in your iPad and on printed paper, please set to 'highest' quality.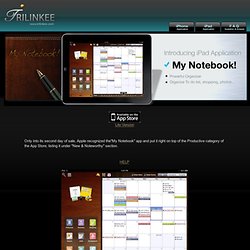 Aujourd'hui, je vous propose un test d'une application pour iPad assez particulière : My Notebook! . Après avoir testé The Caller, le développeur m'a demandé de faire un test de son application iPad .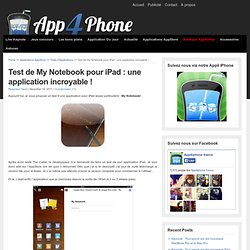 Test de My Notebook pour iPad : une application incroyable !
Life's moving so fast. You hear about a great restaurant, a Top 25 bestseller, a luscious recipe and a movie you want to see – but you just want to save it for later. Springpad will instantly enhance and keep on updating what you save with more information. Save a restaurant and we'll give you a map and reviews. Save a movie, and we'll give you the showtimes nearby. Save a recipe and we'll give you a shopping list, wine pairings and local deals.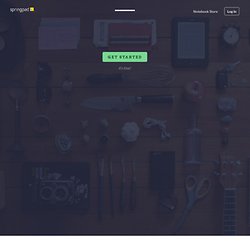 Springpad: a free app that helps you remember
Treepad: Personal Information Manager, Notes Organizer, Word Processor, PIM, Database and more!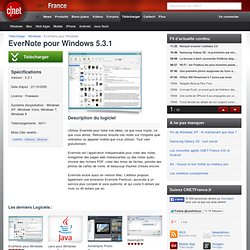 Utilisez Evernote pour noter vos idées, ce que vous voyez, ce que vous aimez. Retrouvez ensuite ces notes sur n'importe quel ordinateur ou appareil mobile que vous utilisez. Tout cela gratuitement. Evernote est l'application indispensable pour créer des notes, enregistrer des pages web intéressantes ou des notes audio, stocker des fichiers PDF, créer des listes de tâches, prendre des photos de cartes de visite, et beaucoup d'autres choses encore. Evernote existe aussi en version Mac.
EverNote pour Windows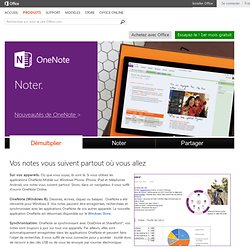 Modifiez et partagez votre travail sur votre Windows Phone ou sur le web.
OneNote 2010 - Bloc-notes numérique collaboratif
KeyNote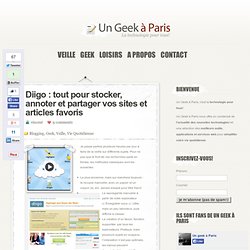 Diigo, pour simplifier vos recherches sur le web Je passe parfois plusieurs heures par jour à faire de la veille sur différents sujets. Pour ne pas que le fruit de ces recherches parte en fumée, les méthodes classiques sont les suivantes :