Ressources flashcards printables ESL
Afficher votre panier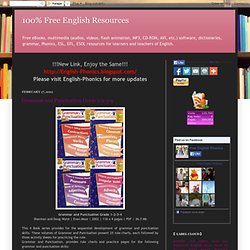 Title: Your Baby Can Read 6 DVD Set (Volume 1-3, plus Starter Video and Review Video)Level: StarterStudio: Penton Overseas Inc.Date: 2006Size: 10.3 GbFormat: .avi, Box set, Color, DVD, NTSCLanguage: English Recommended! This revolutionary early-reading program encourages infants and toddlers to NATURALLY learn the written word AT THE SAME TIME as they learn the spoken word.
ESL Flashcards , English for Kids Vocabulary Flashcards
Texting. Gaming. Social media. The Internet's a big part of our lives.
"What's Your Story?" Internet Safety Video Contest:: CyberBullying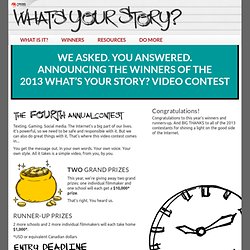 Collège Marc Chagall - Interactive Book - Physical Description
Word search / Word Association Worksheets: Effectively teach and practice vocabulary, spelling and more using these fantastic word search puzzles Young Learners' Lesson Plans: phonics, puzzles, games, board games, coloring worksheets, Powerpoint, flash cards-more>>> All HERE!! PowerPoint: For Computer Assisted Teaching: use these powerpoint lessons where everything has been done for you-No need to look for sound effects, audio, spelling exercises, flash cards Everything has been bundled up. Fun Games For ESL - ESL Printable, Interactive Fun Games Pronunciation & Intonation: Teach English pronunciation using printable worksheets, IPA Charts, and more>> Speaking Activities: Using these worksheets, you can get a number of communicative activities going
ESL Speaking Lesson Plans, Communicative TEFL Resources