Censorship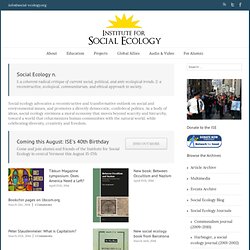 Social Ecology n. 1: a coherent radical critique of current social, political, and anti-ecological trends. 2: a reconstructive, ecological, communitarian, and ethical approach to society. Social ecology advocates a reconstructive and transformative outlook on social and environmental issues, and promotes a directly democratic, confederal politics.
Top 25 Censored Stories Released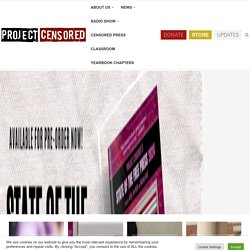 Take Action Now! All Project Censored Supporters Get a Free Top 25 Censored Stories Book!Become a Supporting Member HereSign up By Jeremy Cloward, Ph.D. Fukushima: An Update from Japan
The jails are still full, the cops are still racist, the courts are still an instrument of class rule, the wars are still endless. But Peoples Power is still decisive and we will celebrate every step forward. On to a New Year of struggle and resistance. Free ALL Political Prisoners!!