Knitting
NOT TO MISS Shows
Welcome to the Craft Yarn Council and Warm Up America!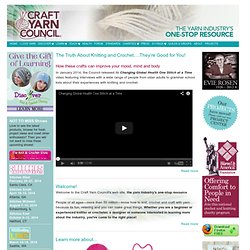 independent knitting news
Twist Collective Spring 2011
Knitter's Review, the free weekly online knitting magazine
the online pattern store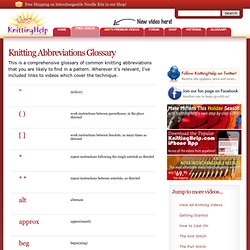 This is a comprehensive glossary of common knitting abbreviations that you are likely to find in a pattern. Wherever it's relevant, I've included links to videos which cover the technique. inch(es)
You have cast one stitch on to needle #1.