Géologie
Animation_geologie. ABC News - Japan Earthquake: before and after. Development: Andrew KesperSource: Google Aerial photos taken over Japan have revealed the scale of devastation across dozens of suburbs and tens of thousands of homes and businesses.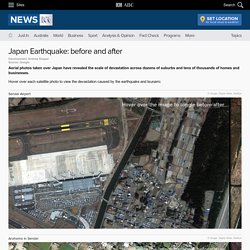 Hover over each satellite photo to view the devastation caused by the earthquake and tsunami. Japan earthquake and tsunami: The moment mother nature engulfed a nation. By Daily Mail Reporter Created: 12:48 GMT, 11 March 2011 Japan was today plunged into chaos after a cataclysmic earthquake sent merciless tsunami waves rushing through its helpless streets.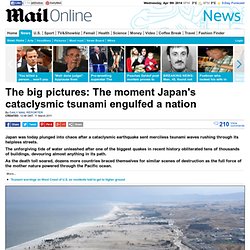 The unforgiving tide of water unleashed after one of the biggest quakes in recent history obliterated tens of thousands of buildings, devouring almost anything in its path. As the death toll soared, dozens more countries braced themselves for similar scenes of destruction as the full force of the mother nature powered through the Pacific ocean. Tsunami.
---