Responsive design
Articles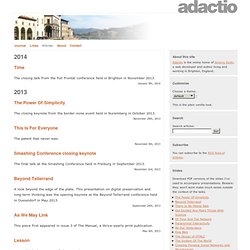 There Is No Mobile Web The opening keynote from the Breaking Development conference held in Nashville, Tennessee in September 2011. Brighton SF with Brian Aldiss, Lauren Beukes, and Jeff Noon.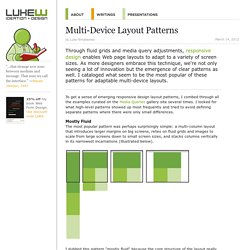 Through fluid grids and media query adjustments, responsive design enables Web page layouts to adapt to a variety of screen sizes.
This article is the fifth in our new series that introduces the latest, useful and freely available tools and techniques, developed and released by active members of the Web design community. The first article covered PrefixFree ; the second introduced Foundation , a responsive framework; the third presented Sisyphus.js , a library for Gmail-like client-side drafts and the fourth shared with us a free plugin called GuideGuide .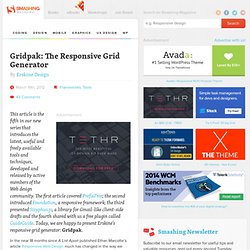 Gridpak: The Responsive Grid Generator
adamdbradley/foresight.js
Yiibu - Lovingly crafted mobile experiences