Random
Working Model of Stephenson's STEAM ENGINE made of GLASS ! Rare!
( RealSimple.com ) -- With these room-by-room checklists, you can maintain a sparkling house in just 19 minutes a day, giving you more time for family, friends and you.
How to clean your home in 19 minutes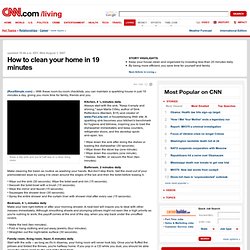 Hello Visitors from Stumbleupon! If you like this post, please give it a Thumbs up!
Insane Lego Machine