General Teaching resources
The twelve Reading Strategies PowerPoints below were created for system-wide school development in Elkhart, Indiana. Each Power Point presentation takes approximately fifteen minutes. Permission has been given for list-serve members to use these Power Points for their own school presentations. *These PowerPoints are generously shared by Beth Suderman bsuderman@elkhart.k12.in.us
Mosaic Listserve Tools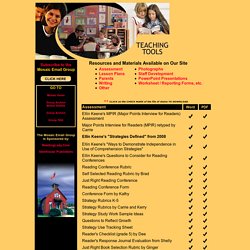 Free Math, English programs, games, worksheets for grades K-8 - Dositey.com educational site
Elementary Bookmarks
Flashcards: The world's largest online library of printable flash cards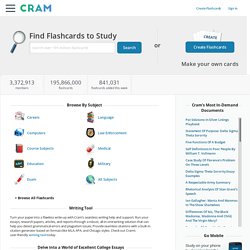 Online flashcards are a great way to study! Cram is your number one online educational resource. We have a wide selection of flashcards for you to study, memorize, test yourself on, and more. Learn a foreign language, practice your multiplication table or prepare for your MCAT by memorizing every bone in the body. Whatever it is you want to learn, Cram has you covered. Flashcards are effective because they are founded on the principles of rote and memorization.
Voicethread in Education
Group conversations around images, documents, and videos
AT&T Knowledge Network Explorer
Frequently Asked QuestionsWhat about that crazy name? Filamentality combines the "filaments of the web" with your "mentality" allowing you to create a variety of formats that meet your personal or learner needs. Who's Supposed to Use Filamentality? You!
Techtorials | Practical Technology Guides
Excel Technology Tutorials at Internet 4 Classrooms
Technology TIP » TIP Sheets
Learning Tools
Learning Centre: Trudy's Time & Place House
Mr. Anker Tests
Mr. Anker Tests developed by Henry Anker Teachers and Students: Please click on the Social Studies link above to find a presentation about Martin Luther King, Jr. you can read on your own, or share with your students.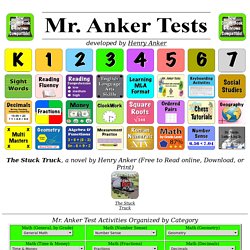 SEN Teacher has printables, specialist links, software downloads and search tools for all types and levels of special and remedial education. SEN Teacher is also used daily by many parents and teachers of younger students and children without special needs. All SEN Teacher resources are free to use at school and in the home.
Home Page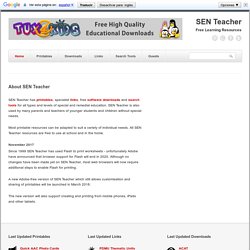 Free Quizzes: Math, Spelling, Reading, e-learning, SAT, GRE, GMAT, TOEFL, Languages, Spanish, Science.