Character Creation
Our Quick Guide to writing convincing characters Building Character Characterisation - the task of building characters - isn't easy.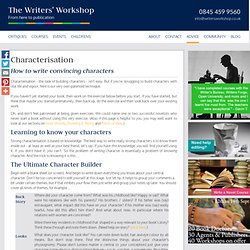 Character Creation Made Easy, Pick a Personality-Method 6-MBTI Profiles | Learn to Write Fiction
Enter your e-mail to get the e-book for FREE. We'll also keep you informed about interesting website news. "I have searched the web and used different worksheets, but none have come close to your worksheets and descriptions of (what to do and what not to do). Both courses I have taken have with Creative Writing Now have been amazing.