Open source
Finding an interesting data set and a story it tells can be the most difficult part of producing an infographic or data visualization. Data visualization is the end artifact, but it involves multiple steps – finding reliable data, getting the data in the right format, cleaning it up (an often underestimated step in the amount of time it takes!) and then finding the story you will eventually visualize. Following is a list useful resources for finding data.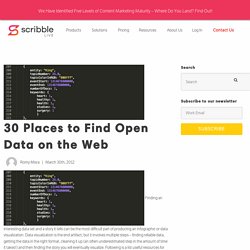 Degrafa : Declarative Graphics Framework
Open Source Stamen is an active contributor to and author of multiple open source projects. These collaborative efforts often play a valuable role in our commercial work, and lessons learned from working for clients have a way of making their way into code releases that the public at large can benefit from.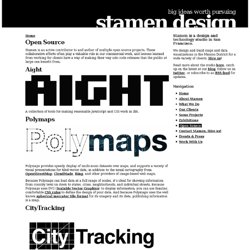 design | Open Source