Inspiration
Getting Started with Alteryx
The Information Lab - Read our blog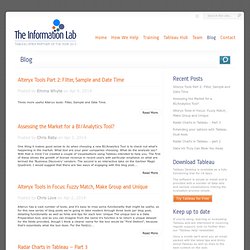 Clearly and Simply
Links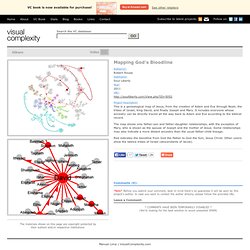 This is a genealogical map of Jesus, from the creation of Adam and Eve through Noah, the tribes of Israel, King David, and finally Joseph and Mary.
Mapping God's Bloodline
Bibliospot
This project explores how data visualization techniques can be used to display the contents of library catalogues, creating a new way of searching for information.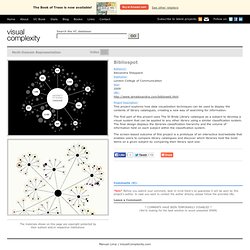 Max Planck Research Networks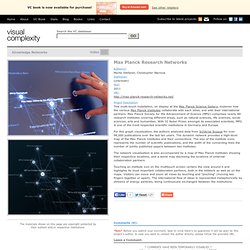 This multi-touch installation, on display at the Max Planck Science Gallery, explores how the various Max Planck Institutes collaborate with each other, and with their international partners.
The viral protest meme known as "Occupy Wall Street" is still going strong, and according to some provocative research to be published in PLoS One, it may never have reason to run out of steam.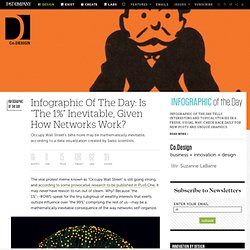 Infographic Of The Day: Is "The 1%" Inevitable, Given How Networks Work? | Co.Design
We hear incessantly about the rise of China. So much so that it's all a bit too abstract: What does it mean that China's has become a global force? And more importantly, how have they actually accomplished that?
Infographic Of The Day: China's Checkbook Diplomacy | Co.Design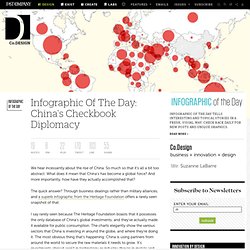 Corporate annual reports and the Wikipedia are two great resources to find really bad charts. We can't do much about corporate reports, but we can actually change the Wikipedia articles. So, here is an assignment for you: find a bad chart and replace it with one that actually makes sense from a data visualization point of view.
Change Bad Charts in the Wikipedia The Excel Charts Blog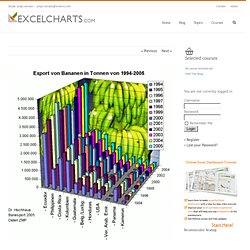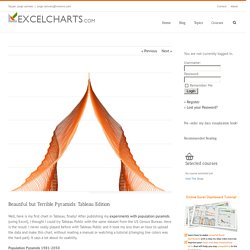 Well, here is my first chart in Tableau, finally! After publishing my experiments with population pyramids (using Excel), I thought I could try Tableau Public with the same dataset from the US Census Bureau. Here is the result.
Beautiful but Terrible Pyramids: Tableau Edition The Excel Charts Blog
Promising difficulties
At the recent VisWeek conference, Jessica Hullman and her coauthors presented "Benefitting Infovis with Visual Difficulties (pdf)", a paper that suggests that the charts which are read almost effortlessly are not necessarily the ones that readers understand or remember best.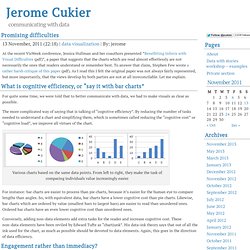 MIG Inc. teamed up with the folks at Stamen Design for a series of interactive maps for the One Bay Area project.
Travel Time and Housing Prices Map on Datavisualization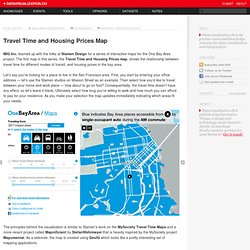 Peoplemovin, an experimental project in data visualization by Carlo Zapponi, that shows the flows of 215,738,321 migrants as of 2010. The migration data provided by The World Bank is plotted as a flow chart that connects emigration and destination countries.
Peoplemovin Visualizes Migration Flows on Datavisualization
Review of the opendata.ch 2011 Conference on Datavisualization
On June 24th 2011, the opendata.ch 2011 Conference took place at the Swiss Federal Archives in Berne.
In a recent chat with Jérôme Cukier about the state of visualization related literature, he mentioned Julie Steele and Noah Iliinsky's new book "Designing Data Visualizations" published by O'Reilly. Jérôme noted that it would be a good primer for people who are already working with data and looking for guidance about making their work more accessible.
Review: Designing Data Visualizations on Datavisualization
How We Visualized 23 Years of Geo Bee Contests on Datavisualization
Introduction
Students from the greater Berlin area gathered together on Saturday morning around 10am prepared to design and code away for the next 24 hours.
Review of the Visualizing Marathon Berlin 2011 on Datavisualization
Newborn's feeding and diaper activity
Big crime meets big data
The Daily Viz
Days Members of Congress Spend in 'Session'
Obama's Approval Ratings At Five-Month High
A Year In D.C. Homicides