Blogging
Educational-Blogging - How To Teach Commenting Skills. Using Wikis at the Primary Level. Action Research- Quadblogging Trailer  21st Century Learning Visible Thinking in Math- Part 1 The conversation about visible thinking in Math started with one of our teachers at Graded, The American School of São Paulo, Adam Hancock, wanting to know how he could incorporate having students' use their blogfolios in Math class.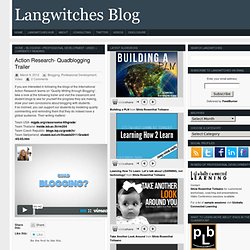 It seemed natural to have students write for Humanities (Language Arts and … Redefining My Learning. Just Blog It! Blogging Tips & Ideas | Daring Librarian, The. I'm not ready to give my Edublog Nominations 2011 yet.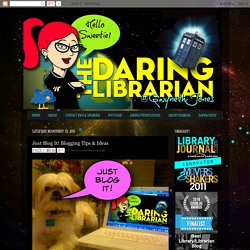 Yeah, I take them seriously! The Edublog awards has had a lot of buzz the last couple of years (both positive & hater) but I find the event & experience invigorating! I've been humbled & honored to be nominated a couple times (first by the amazing Shelly S Terrell! Thank you, Shelly!) And even came in second runner up once or twice! Don't Miss Out! Student Blogging Challenge Starts Soon. The Student Blogging Challenge is a free and open collaborative project that runs for 10 weeks twice each year.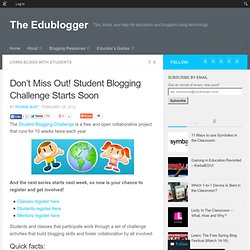 And the next series starts next week, so now is your chance to register and get involved! Students and classes that participate work through a set of challenge activities that build blogging skills and foster collaboration by all involved.
---