Plugins
Wordpress Database - Themes and Plugins
PHP « Programming « Portfolio | lesterchan.net
The number of times my 21 WordPress Plugins have been downloaded according to the official WordPress Plugins Repository. FreeMyInternet 0.01 WordPress 2.8 & Up · 439 Downloads Automatically places the FreeMyInternet banner from FreeMyInternet.com on your WordPress website.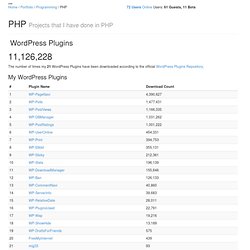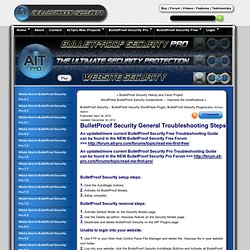 BulletProof Security WordPress Plugin Support - WordPress Website Security
Buy | Forum | Videos | Features | Testimonials « BulletProof Security History and Facts Project WordPress BulletProof Security Screenshots – .htaccess file modifications » BulletProof Security – BulletProof Security WordPress Plugin, BulletProof Security Plugin 2 Comments Author: AITpro AdminPublished: April 28, 2010Updated: December 30, 2012
ContactMe Sign In To Your Account Forgot your password?