Jkylewood
jkylewood
Twitter @jkylewood Father of Kieran & Aidan, Tech Facilitator, Web 2.0 Fan, & Sports Fan, goo.gl/JiHo7 Fledgling blog at http://jkylewood.blogspot.com but working on another.
Copyright & Digital Citizenship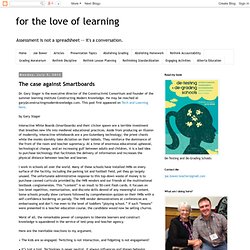 Dr. Gary Stager is the executive director of the Constructivist Consortium and founder of the summer learning institute Constructing Modern Knowledge. He may be reached at gary@constructingmodernknowledge.com.
The case against Smartboards
The Secrets of Your Classroom - What Your Set Up Says About You