Jkylewood
jkylewood
Twitter @jkylewood Father of Kieran & Aidan, Tech Facilitator, Web 2.0 Fan, & Sports Fan, goo.gl/JiHo7 Fledgling blog at http://jkylewood.blogspot.com but working on another.
Copyright & Digital Citizenship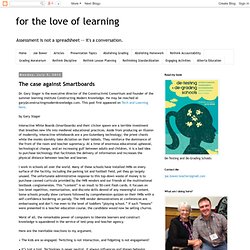 Dr. Gary Stager is the executive director of the Constructivist Consortium and founder of the summer learning institute Constructing Modern Knowledge. He may be reached at gary@constructingmodernknowledge.com.
The case against Smartboards
It Is Not About the Gadgets - Why Every Teacher Should Have to Integrate Tech Into Their Classroom
The Secrets of Your Classroom - What Your Set Up Says About You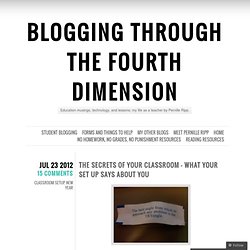 I finally made it into school today and saw to my amazement that all of my furniture had been moved back in, the floors were waxed, and now all of those boxes were ready to be unpacked. I couldn't help but be excited, and then I realized that I am hugely pregnant, and didn't even know if I could stand up for the time it would take me to set it up. So what is a girl to do? Try anyway.