Crafts
Glass Etching | Make It and Love It - StumbleUpon. Have you ever done any glass etching?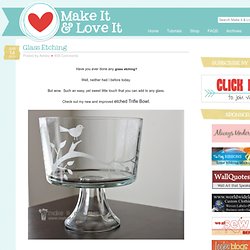 Well, neither had I before today. But wow. Such an easy, yet sweet little touch that you can add to any glass. Check out my new and improved etched Trifle Bowl. How to make gift bags from newspaper | How About Orange - StumbleUpon. When I bought something at a store recently, the clerk handed me my purchase in a bag made from a newspaper.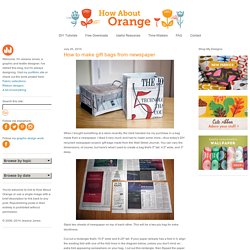 I liked it very much and had to make some more—thus today's DIY recycled newspaper project: gift bags made from the Wall Street Journal. You can vary the dimensions, of course, but here's what I used to create a bag that's 5" tall, 4.5" wide, and 3" deep. Stack two sheets of newspaper on top of each other. Suzy's Artsy Craftsy Sitcom: Feature Friday- Faux Metal Wall Art. Looking for the Faux Metal Wall Art?
Since this project was originally published on The Sitcom in December 2010, it has been my most popular project by far. Who knew that a bunch of toilet paper tubes and an idea would become so big? You can now find the full tutorial and FREE patterns on Suzys Artsy Craftsy Sitcom here: Faux Metal Wall Art. Turn A Bar of Soap Into Liquid Hand Soap.
I have a confession to make: I hate bar soap.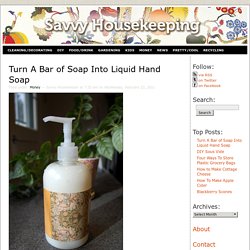 It gets dirty, is annoying to handle, and takes too long to use up. Despite this, people like to give me bar soap as a gift, which I feel guilty not using. Photo Collage Star Tutorial. This post has been updated.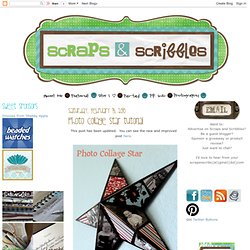 You can see the new and improved post here. My dear and crafty friend MyLyn told me about this project back when we were looking for fun, hand-made presents for Christmas this past year and I just loved it so much that I made one for myself. She had come across it (somewhere) on the internet. I looked and looked and could not find it. Yarn Eggs/Balls. Everyone else seems to call them Yarn Eggs but I guess the shape of my balloons was more round, cuss that is how they came out...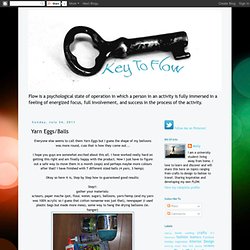 I hope you guys are somewhat excited about this all. I have worked really hard on getting this right and am finally happy with the product. Now I just have to figure out a safe way to move them in a month (oops) and perhaps maybe more colours after that? I have finished with 7 different sized balls (4 yarn, 3 hemp). Okay so here it is, Step by Step how to guaranteed good results: Cutting glass.
---