National Parks
Bryce Canyon National Park (U.S. National Park Service)
The diverse trek through Zion's premier canyon is one of the most touted and breathtaking adventures in America. Extraordinary beauty and unique character describe this amazing gorge. Hanging gardens burst from dramatically colored perpendicular walls while trickling water threads its way through moss covered boulders.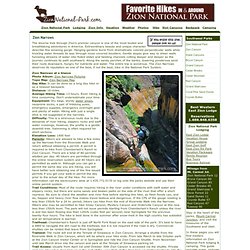 Zion Narrows
Yosemite
Grand Canyon skywalk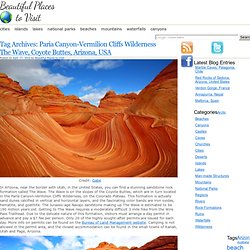 Paria Canyon-Vermilion Cliffs Wilderness
In Arizona, near the border with Utah, in the United States, you can find a stunning sandstone rock formation called The Wave. The Wave is on the slopes of the Coyote Buttes, which are in turn located in the Paria Canyon-Vermilion Cliffs Wilderness, on the Colorado Plateau. This formation is actually sand dunes calcified in vertical and horizontal layers, and the fascinating color bands are iron oxides, hematite, and goethite.
Beyond Mesa Verde - Anasazi Ruins