Other
25 Everyday Things You Never Knew Had Names: Pics, Videos, Links, News - StumbleUpon. How to Test Drive Google Android on Your PC Without Buying a Phone - How-To... - StumbleUpon. Would you like to test drive the latest version of Google's Android OS without buying a new mobile device?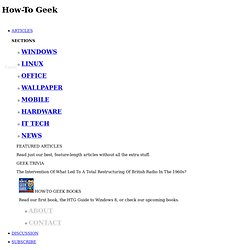 Here's how you can run Android on your PC for free with the Android SDK Emulator. Android is the latest mobile OS to take the world by storm, but everyone doesn't have access to the latest mobile devices. Thankfully, there's an easy way to run Android on your Windows, Mac, or Linux computer. Lateral Thinking Brain Teasers - Fact - StumbleUpon. Lateral thinking problems that are based on fact. 1.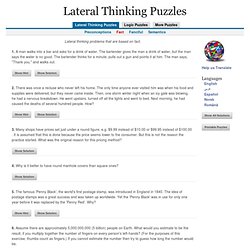 A man walks into a bar and asks for a drink of water. The bartender gives the man a drink of water, but the man says the water is no good. Fat Burning Foods To Lose Weight - StumbleUpon. Learn how to burn calories and lose weight, just by eating!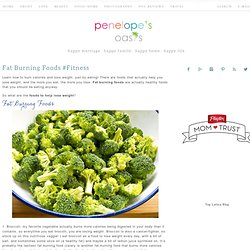 There are foods that actually help you lose weight, and the more you eat, the more you lose. Fat burning foods are actually healthy foods that you should be eating anyway. So what are the foods to help lose weight? 1. 10 Quirky Science Tricks for Parties - CollegeHumor Video - StumbleUpon. The 48 Laws of Power. Background[edit] Greene initially formulated some of the ideas in The 48 Laws of Power while working as a writer in Hollywood and observing that today's power elite shared similar traits with powerful figures throughout history.[4] In 1995, Greene worked as a writer at Fabrica, an art and media school, and met a book packager named Joost Elffers.[6][9] Greene pitched a book about power to Elffers and six months later, Elffers requested that Greene write a treatment.[6] Although Greene was unhappy in his current job, he was comfortable and saw the time needed to write a proper book proposal as too risky.[11] However, at the time Greene was rereading his favorite biography about Julius Caesar and took inspiration from Caesar's decision to cross the Rubicon River and fight Pompey, thus inciting the Great Roman Civil War.[11] Greene would follow Caesar's example and write the treatment, which later became The 48 Laws of Power.[11] He would note this as the turning point of his life.[11]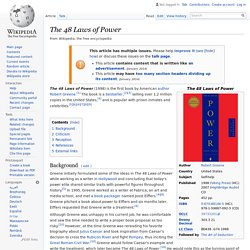 Random internet images (786 of 805) Watermark Tee by Sweet Verbana. Hello U-Create readers!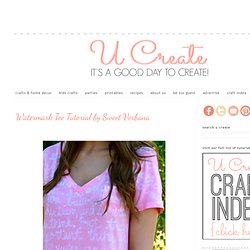 I am so excited to be guest posting here today. It just so happens to be my first guest post and I'm still a little shocked that it's here at Ucreate, one of my favorite blogs! A little bit about me.. 80 How-To Sites Worth Bookmarking. Sitting on my dining room table, I currently have half a dozen projects in various states of doneness.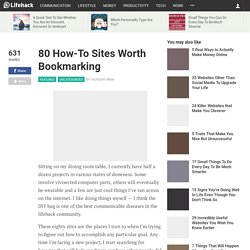 Some involve vivisected computer parts, others will eventually be wearable and a few are just cool things I've ran across on the internet. I like doing things myself — I think the DIY bug is one of the best communicable diseases in the lifehack community. These eighty sites are the places I turn to when I'm trying to figure out how to accomplish any particular goal. Any time I'm facing a new project, I start searching for how-tos that will help me figure out how other people did similar things and how likely I am to finish the project with all ten fingers still intact. I've broken them up into a few different categories, just to help you narrow down what you might be looking for.
Simple Ideas That Are Borderline Genius (35 Pics) 9 Ways to Break the Cycle of Comfort Eating. Glowing Flower DIY - Video - StumbleUpon. Funniest and most insane pictures - Humli.com. 6 Life-Changing Uses for Binder Clips (That You Couldve Easily Thought Of)... - StumbleUpon. Yes, it may seem like an ordinary binder clip.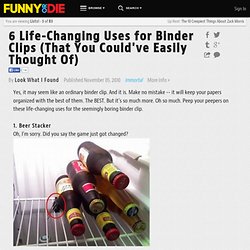 And it is. Make no mistake -- it will keep your papers organized with the best of them. The BEST. 10 Quirky Science Tricks for Parties - CollegeHumor Video - StumbleUpon.
---