Other
Would you like to test drive the latest version of Google's Android OS without buying a new mobile device? Here's how you can run Android on your PC for free with the Android SDK Emulator. Android is the latest mobile OS to take the world by storm, but everyone doesn't have access to the latest mobile devices. Thankfully, there's an easy way to run Android on your Windows, Mac, or Linux computer.
How to Test Drive Google Android on Your PC Without Buying a Phone - How-To... - StumbleUpon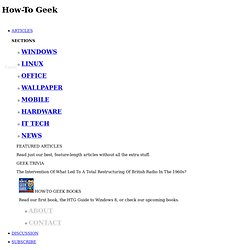 1. A man walks into a bar and asks for a drink of water. The bartender gives the man a drink of water, but the man says the water is no good. The bartender thinks for a minute, pulls out a gun and points it at him.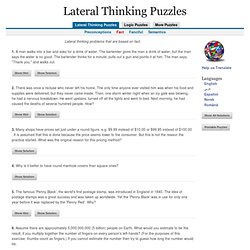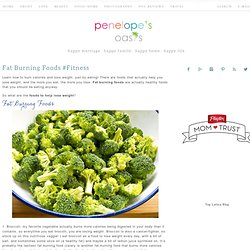 Learn how to burn calories and lose weight, just by eating! There are foods that actually help you lose weight, and the more you eat, the more you lose. Fat burning foods are actually healthy foods that you should be eating anyway. So what are the foods to help lose weight ? 1.
Fat Burning Foods To Lose Weight - StumbleUpon
The 48 Laws of Power (2000) is the first book by American author Robert Greene . [ 1 ] The book, an international bestseller , is a practical guide for anyone who wants power, observes power, or wants to arm himself against power. [ 2 ] [ 3 ] [ 4 ] It has sold over 1.2 million copies in the United States alone and is popular with famous rappers , entrepreneurs , celebrities , athletes and actors including 50 Cent , Jay-Z , Kanye West , Busta Rhymes , Ludacris , DJ Premier , Dov Charney , Brian Grazer , Andrew Bynum , Chris Bosh , and Will Smith . [ 4 ] [ 5 ] [ 6 ] [ 7 ] [ 8 ] [ 9 ] [ edit ] Background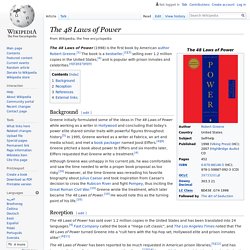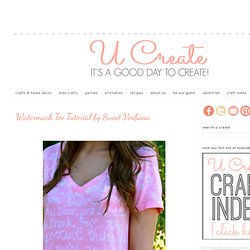 Hello U-Create readers! I am so excited to be guest posting here today. It just so happens to be my first guest post and I'm still a little shocked that it's here at Ucreate, one of my favorite blogs! A little bit about me..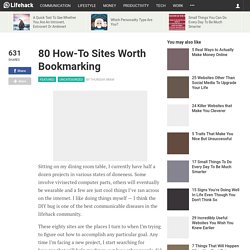 Sitting on my dining room table, I currently have half a dozen projects in various states of doneness. Some involve vivisected computer parts, others will eventually be wearable and a few are just cool things I've ran across on the internet. I like doing things myself — I think the DIY bug is one of the best communicable diseases in the lifehack community. These eighty sites are the places I turn to when I'm trying to figure out how to accomplish any particular goal. Any time I'm facing a new project, I start searching for how-tos that will help me figure out how other people did similar things and how likely I am to finish the project with all ten fingers still intact. I've broken them up into a few different categories, just to help you narrow down what you might be looking for.
9 Ways to Break the Cycle of Comfort Eating