iPhone
RDM+ :: Remote Access Tools
Here is iPhone 3GS compared to the new iPhone 4, side by side. Here is a beginners tutorial for those newbies who would like to create iPhone web apps using iWebKit. Requirements; iWebKit – iWebKit is a free framework package for creating websites and applications that are optimized for the iPod Touch, iPhone & iPad. Check out the demo page.
Apple iPhone blog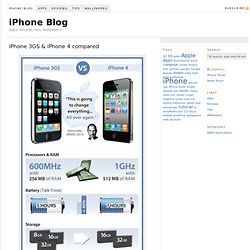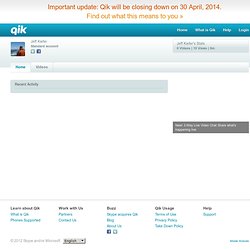 Jeff Kiefer's Stats 0 Videos | 10 Views | 0m Jeff Kiefer Standard account Recent Activity New!
kiefer89 on Qik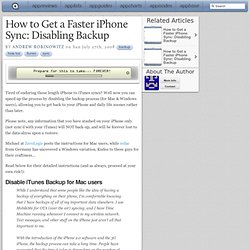 How to Get a Faster iPhone Sync: Disabling Backup « : App Advice
Tired of enduring those length iPhone to iTunes syncs? Well now you can speed up the process by disabling the backup process (for Mac & Windows users), allowing you to get back to your iPhone and daily life sooner rather than later. Please note, any information that you have stashed on your iPhone only (not sync'd with your iTunes) will NOT back-up, and will be forever lost to the data-abyss upon a restore. Michael at ZeroLogic posts the instructions for Mac users, while eidac from Germany has uncovered a Windows variation. Kudos to these guys for their craftiness…
IPhone | blogs.ZDNet.com
Listing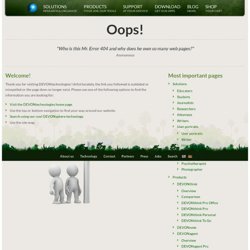 This is a modal dialog The message Solutions Research & organize Products Your job, our tools
DEVONtechnologies Home
Apple's iWork suite consisting of Pages, Keynote, and Numbers can store your documents up in iCloud and push them back down again to all your devices, iPhone, iPad, and Mac. However, sometimes when you try to open those files again, you get the dreaded "The operation couldn't be completed [LibrarianErrorDomain error 1 - Unable to initiate item download.)" or similar error. What it means is that the iCloud file has gotten lost in limbo. Luckily, what it doesn't mean is that your iWork file is lost forever. There's an easy fix!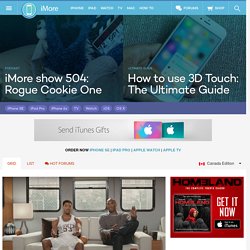 Andy's iPhone Blog