iPhone
App
Ipod. Hacks. RDM+ :: Remote Access Tools. Apple iPhone blog. Kiefer89 on Qik. Jeff Kiefer's Stats 0 Videos | 10 Views | 0m Jeff Kiefer Standard account Recent Activity New!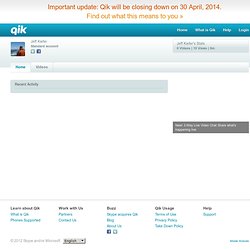 The Unofficial Apple Weblog (TUAW) How to Get a Faster iPhone Sync: Disabling Backup « : App Advice. Tired of enduring those length iPhone to iTunes syncs?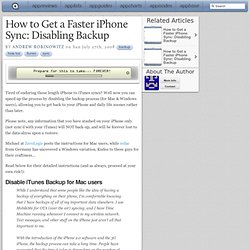 Well now you can speed up the process by disabling the backup process (for Mac & Windows users), allowing you to get back to your iPhone and daily life sooner rather than later. Please note, any information that you have stashed on your iPhone only (not sync'd with your iTunes) will NOT back-up, and will be forever lost to the data-abyss upon a restore. Michael at ZeroLogic posts the instructions for Mac users, while eidac from Germany has uncovered a Windows variation. Kudos to these guys for their craftiness… IPhone | blogs.ZDNet.com. MobileME. Listing. DEVONtechnologies Home. The iPhone Blog: iPhone News, Reviews, and Opinion. Andy's iPhone Blog.
---