Ipad Teacher Toolbox
Get flash to fully experience Pearltrees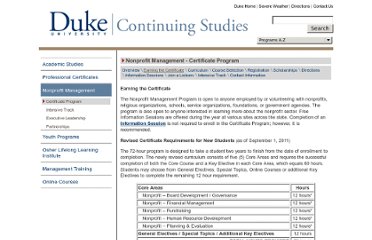 Nonprofit Management - Certificate Program Earning the Certificate The Nonprofit Management Program is open to anyone employed by or volunteering with nonprofits, religious organizations, schools, service organizations, foundations, or government agencies. The program is also open to anyone interested in learning more about the nonprofit sector. Free Information Sessions are offered during the year at various sites across the state.
CPMP-Tools ® Software The Core-Plus Mathematics curriculum, by design, incorporates the Common Core State Standards Mathematical Practices into each lesson. In particular, for students to develop proficiency with the CCSSM Mathematical Practice: Use appropriate tools strategically, they will need to have access to technology both in school and at home. CPMP-Tools public-domain software provides that access.
Introduction Welcome to Socrative.com. This website is owned and operated by Socrative.com. By visiting our website and accessing the information, resources, services, products, and tools we provide, you understand and agree to accept and adhere to the following terms and conditions as stated in this policy (hereafter referred to as 'User Agreement'). This agreement is in effect as of Dec 28, 2010.