Bread Recipes
An evaluation of bread braiding videos. Discovering Sourdough - Sourdough, sourdough, sourdough, oh yea, sourdough! Leftover mashed potatoes are a good thing when it comes to baking.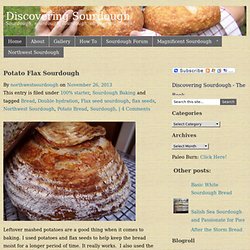 I used potatoes and flax seeds to help keep the bread moist for a longer period of time. It really works. How to Make Naan in the Oven. I used to have to head to my favorite Indian restaurant for naan.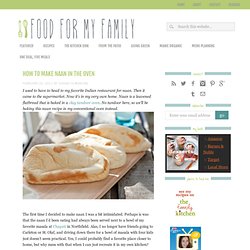 Then it came to the supermarket. Now it's in my very own home. Naan is a leavened flatbread that is baked in a clay tandoor oven. No tandoor here, so we'll be baking this naan recipe in my conventional oven instead. The first time I decided to make naan I was a bit intimidated. Multigrain Pan Bread -the new favorite bread.
After last week's super crusty bread, we decided to give our jaw a break with pan bread this week.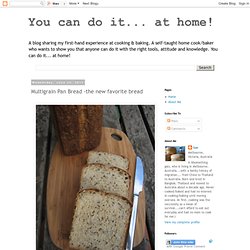 Don't get me wrong. I love crusty artisan bread but from time to time, you can't help craving softer pan bread. I've got Michel Suas's Advance Bread and Pastry cookbook for a while now but haven't made many things from it. Roasted Garlic Bread. This is a bread I've had on my list for a while, and now I'm wondering what took me so long.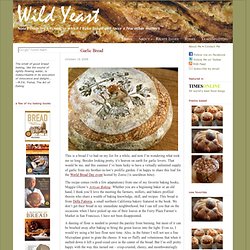 Besides looking pretty, it's heaven on earth for garlic lovers. That would be me, and this summer I've been lucky to have a virtually unlimited supply of garlic from my brother-in-law's prolific garden. I'm happy to share this loaf for the World Bread Day event hosted by Zorra (1x umrühren bitte). 8 Mesmerizing Food Videos. I love pressing my face against the window pane at dumpling joints where you can watch the professional dough handlers at work.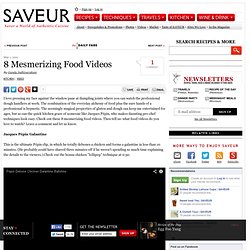 The combination of the everyday alchemy of food plus the sure hands of a professional is hypnotic. The seemingly magical properties of gluten and dough can keep me entertained for ages, but so can the quick kitchen grace of someone like Jacques Pépin, who makes daunting pro-chef techniques look easy. Check out these 8 mesmerizing food videos. Then tell us: what food videos do you love to watch? How to Make Your Own Pancake Mix.
How to Make Your Own Pancake Mixes Make either buttermilk or sour cream pancakes!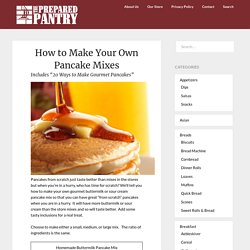 "Did you know that you can make your own pancake mixes? My free e-book, 'The Perfect Pancake ,' will tell you how. It will also give you tips and recipes. Wissenshunger - Pumpernickel - das dunkelste Brot der Welt, 07.05.2007. Barrie Cullinan Baked Goods - Austin, Texas. SFBI: Advanced Bread and Pastry Home. Soft Wrap Bread. I blindly made this bread for a dinner that I had been looking forward to for a long time.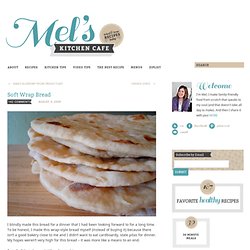 To be honest, I made this wrap-style bread myself (instead of buying it) because there isn't a good bakery close to me and I didn't want to eat cardboardy, stale pitas for dinner. My hopes weren't very high for this bread – it was more like a means to an end. But all of that changed. When I tasted it. Amazing.
---