Jjp1125
J
My websites
パーティクル崩し. Google Pacman. Bomomo. Silk. Create Something. // Provide alternate content for browsers that do not support scripting // or for those that have scripting disabled.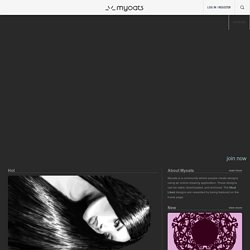 Alternate HTML content should be placed here. This content requires the Adobe Flash Player. <a href=" Get Flash</a> Life Hacks - StumbleUpon. Just. Amazing. Shopping.
Media. Art. Beauty. Funny. Awwwww.
---