Books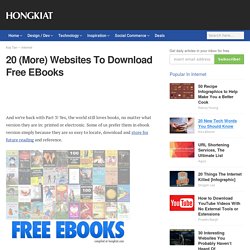 And we're back with Part 3! Yes, the world still loves books, no matter what version they are in: printed or electronic. Some of us prefer them in ebook version simply because they are so easy to locate, download and store for future reading and reference. In this list you can download free ebooks that range from Romance to Horror, Sci-fi to Historical Fiction. They are also available in PDF, text, doc and the crowd's favorite ePub version. Without further ado, let's take a look at 20 additional places you can download free ebooks from.
Face Book Killer
Yes, we all know King is the Sultan of Scare, and that books like The Shining, Salem's Lot, and It will make you quake in your fuzzy slippers.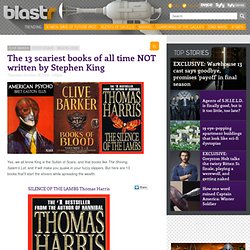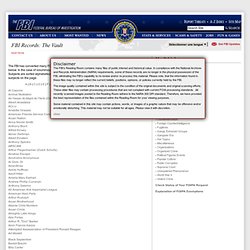 The FBI's Reading Room contains many files of public interest and historical value. In compliance with the National Archives and Records Administration (NARA) requirements, some of these records are no longer in the physical possession of the FBI, eliminating the FBI's capability to re-review and/or re-process this material. Please note, that the information found in these files may no longer reflect the current beliefs, positions, opinions, or policies currently held by the FBI.
Watch Billy online
Play the game
Propaganda
All files are offered in one or more of the following formats: Web Page - The HTML format will work with just about any system, but will take longer to download. ASCII Text - This should be compatible with just about any system and is smaller than an HTML document. Word Document - This format is a little "prettier" to look at and is suitable for printing, as long as you have a version of Windows Wordpad or Microsoft Word that will read it.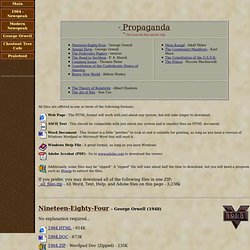 Piston-engine airplanes in the movies are unusually subject to engine failure. This failure mode is unique to filmdom - engine coughs, keeps running. Hero doesn't notice.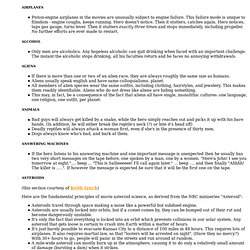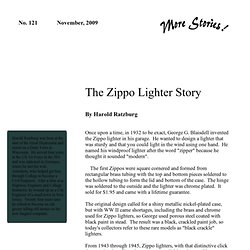 By Harold Ratzburg Once upon a time, in 1932 to be exact, George G. Blaisdell invented the Zippo lighter in his garage. He wanted to design a lighter that was sturdy and that you could light in the wind using one hand. He named his windproof lighter after the word "zipper" because he thought it sounded "modern".
More Stories - The Zippo Lighter Story
Books "At - Ago