Group messeging
Messenger
Shut Down Announcement
Yobongo - Chat with people nearby
A year ago Yobongo launched to help people connect and communicate more efficiently on iPhone. Since then, people have shared important moments of their lives, made new friendships, and kept in touch. From day one we set out to build a product and experience that was uniquely built for mobile - we've continually pushed to make Yobongo a polished, fast, and native experience. It has been a whirlwind year and a half.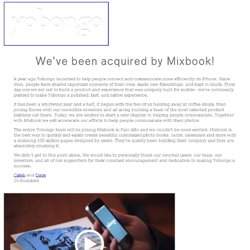 Groupie
They say more than a sentence ever could. Snap a pic on the go or share an old one to relive some memories together. Share the sights and sounds of your life as it happens. Take a video right from the app, or upload an old memory to share with your friends. Easily explore all the photos that have been shared to every group you are in. Sometimes a message doesn't need a text response.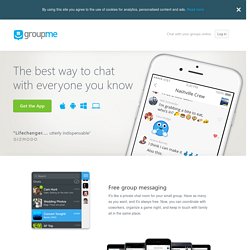 Fast Society. Built to Party.
Beluga: Free, Private Group Mobile Messaging