Network Socialism
Online Fundraising Pages | Personal Internet Fundraisers | Fund Raise Online for Charity | Crowdrise. It will take anywhere from 3 seconds to 1 minute for your pic to upload, depending on how big it is.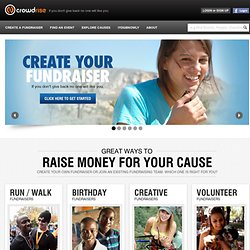 You're going to see this message every time you post a new pic. So, we're making the text really long so that it'll take you at least five picture uploads to read it all. Grameen Bank | Bank for the poor - Home. Combining microfinance, education, and health protection to end world hunger. :: Freedom from Hunger. BRAC- Planète Durable et Solidaire. Objet de l'Association Elle a pour objet de promouvoir, faciliter et favoriser : la découverte de notre planète et les rencontres avec les populations,l'observation et la réflexion sur des solutions de développement durable et solidaire entre les populations,la partage et la transmission du résultat de ces observations et réflexions par toute forme de communication.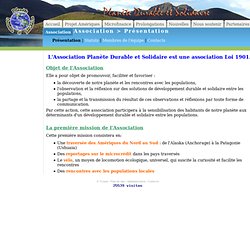 Par cette action, cette association participera à la sensibilisation des habitants de notre planète aux déterminants d'un développement durable et solidaire entre les populations. Loans that change lives. Flattr. The World in Action.
---