Jquery
In the interest of following jQuery's motto of "writing less and doing more," let's write a simple slideshow using jQuery, JavaScript and a bit of CSS.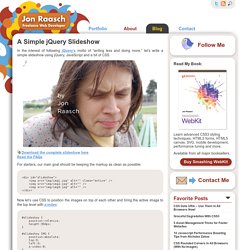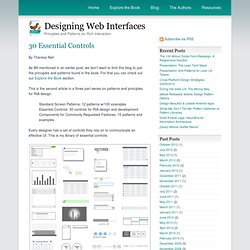 By Theresa Neil As Bill mentioned in an earlier post, we don't want to limit this blog to just the principles and patterns found in the book.
JavaScript - 12 Sep, 2008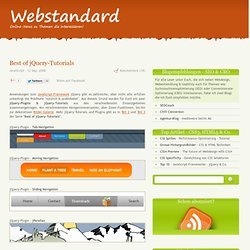 Webdesign und Webentwicklung im Webstandard-Blog - Best of jQuer
SCRIPTR » jQuery, MooTools, Protoype, YUI, Scriptaculous…
Improve your jQuery - 25 excellent tips
jQuery pager plug-in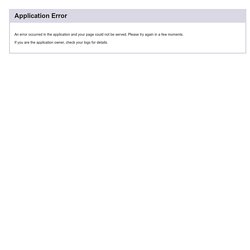 Flip is a jQuery plugin that will flip easily your elements in four directions. Try it
Script & Style » Automatically Generate a Photo Gallery from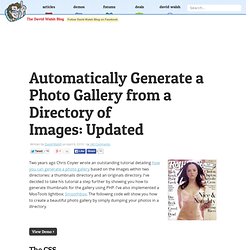 Two years ago Chris Coyier wrote an outstanding tutorial detailing how you can generate a photo gallery based on the images within two directories: a thumbnails directory and an originals directory.