Kytara
Folgende Gitarrennoten sind bis zum Erscheinen im Druck zur Evaluierung kostenlos.
Free downloads of guitar sheet music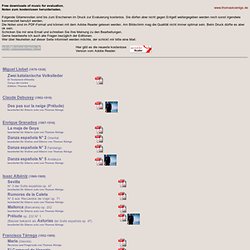 Boije Collection
Classical guitar sheet music and tabs FREE!
An update on the recent changes: after doing more research on the copyright rules, it came to my knowledge that anything published before 1923 is in public domain (in USA), and anyone that puts his copyright mark on such a work doesn't really understand what he's doing. There are also different copyright rules in different countries.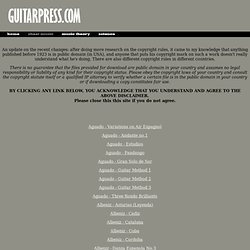 Classical Guitar • Index page
News - ClassicalGuitarSchool.Net
Klassiskgitar Index
Inegral - Mauro Giuliani - free Classical guitar sheet music