해외
Photo - Full view - Global Journal Top100 List
Changing the look of your home is easy, when you follow a simple method to reorganize. Many people never even get started when they decide to make changes around their home, because it overwhelms them so much. You will make more progress if you set down your specific goals, and just take them one at a time. Reorganizing your living area can happen quite quickly when you use various methods. Paper is everywhere, so when organizing your home, you will need ways to get rid of it.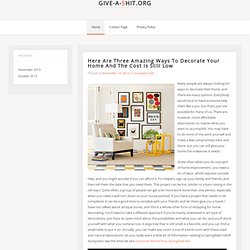 Give A Shit | Give A Shit
Homepage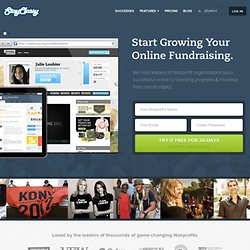 Start Growing Your Online Fundraising. We help leaders of Nonprofit organizations build successful online fundraising programs & increase their overall impact. Loved by the leaders of thousands of game-changing Nonprofits Invisible Children Veterans of Foreign Wars Oxfam America Pencils of Promise Quicksilver Foundation National Breast Care Foundation Dream, Build, Fundraise.
StayClassy | Online Social Fundraising for Nonprofits
givezooks! - online fundraising for nonprofits and grassroots campaigns
Shoot 4 Change | Change the World with a Click! - official S4C website -
Home | Unhate Foundation
W. K
Wellcome Trust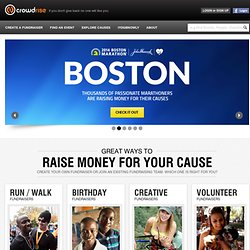 It will take anywhere from 3 seconds to 1 minute for your pic to upload, depending on how big it is. You're going to see this message every time you post a new pic. So, we're making the text really long so that it'll take you at least five picture uploads to read it all. Here's what we're thinking...While your first picture is uploading think about someone you want to kiss.