Timelines
Dando vida al tiempo / Giving life to time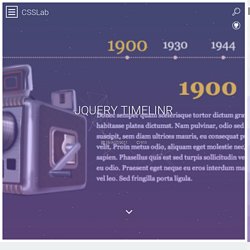 Timeline - CHAP Links Library
Timeglider JS is a zooming, panning data-driven timeline widget written in Javascript. This widget is the core of our our timeline authoring and publishing app, and can be integrated into any HTML application environment.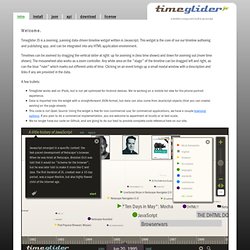 jQuery Plugin/Widget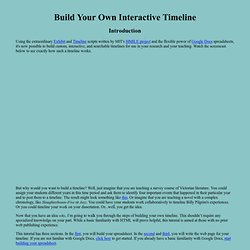 Build Your Own Interactive Timeline Using the extraordinary Exhibit and Timeline scripts written by MIT's SIMILE project and the flexible power of Google Docs spreadsheets, it's now possible to build custom, interactive, and searchable timelines for use in your research and your teaching.
Yep, another tidbit for the geeks.
Cool Javascript Timeline Code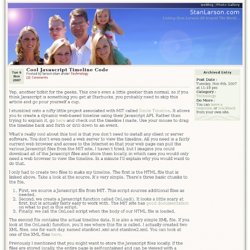 jquery - Creating vertical timelines with Javascript/jQquery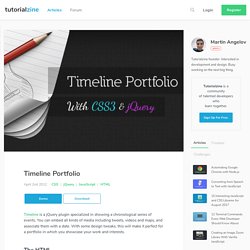 Timeline is a jQuery plugin specialized in showing a chronological series of events.