Retro Geek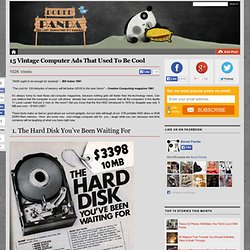 "640K ought to be enough for anybody" – Bill Gates 1981 "The cost for 128 kilobytes of memory will fall below U$100 in the near future" – Creative Computing magazine 1981 It's always funny to read those old computer magazines, because nothing gets old faster than the technology news. Can you believe that the computer in your cell phone already has more processing power than all the computers in the Apollo 11 Lunar Lander that put 2 men on the moon? Did you know that the first HDD introduced in 1979 by Seagate was only 5 MB and cost ~ $1500 USD? These facts make us feel so good about our current gadgets, but our kids will laugh at our 2TB portable HDD disks or 8GB DDR3 Ram memory.
15 Vintage Computer Ads That Used To Be Cool
MAME Mame 0 37b5 Roms s ROMs & Games free to download
soundtracks 738 complete game soundtracks and other audio collections. wallpapers 1289 wallpapers in full HD resolution, custom crafted by our design team.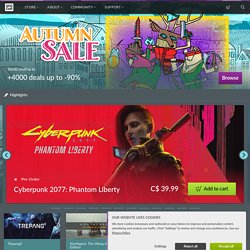 Final Fantasy Tactics and Vagrant Story producer seeks player funding for his latest project. We take a look at Taito's super sequel to Chase H.Q. Meet Mike. He's clearly an awesome guy as he loves Strider.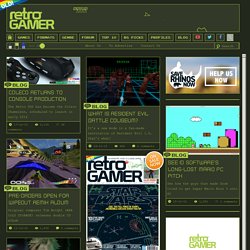 <div class='message error'><strong>Javascript Disabled Detected</strong><p>You currently have javascript disabled. Several functions may not work. Please re-enable javascript to access full functionality.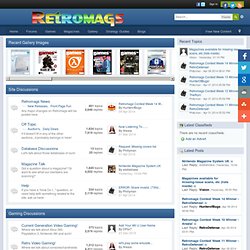 The Vintage Video Game Magazine Archive