Photography
Mosque or Masjid as it is called in Arabic, is a holy place place for Muslims where prayers are offered. The very first mosque in the world is located in Madina, a town in Saudi Arabia where Al-Masjid Al-Nabawi is located.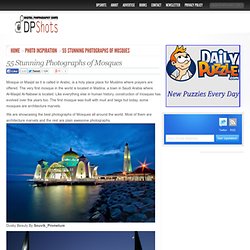 55 Stunning Photographs of Mosques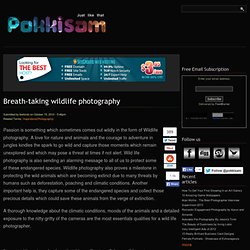 Passion is something which sometimes comes out wildly in the form of Wildlife photography. A love for nature and animals and the courage to adventure in jungles kindles the spark to go wild and capture those moments which remain unexplored and which may pose a threat at times if not alert. Wild life photography is also sending an alarming message to all of us to protect some of these endangered species.
Over 60 Breathtaking Images of Lakes
When considering landscapes as a photography subject, it's imperitive that you take the emotional impact of the geography into consideration.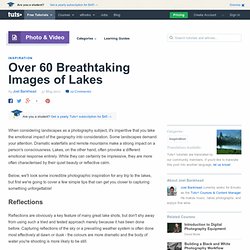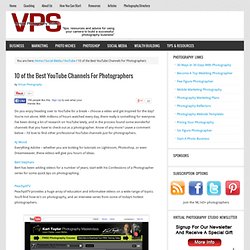 10 of the Best YouTube Channels For Photographers
Do you enjoy heading over to YouTube for a break – choose a video and get inspired for the day? You're not alone. With millions of hours watched every day, there really is something for everyone. I've been doing a lot of research on YouTube lately, and in the process found some wonderful channels that you have to check out as a photographer.
19 Examples of Panning Photography – 'Feel The Speed of Motion'
Panning in photography is a very interesting technique, it used in the fast moving subject, where cameras follow and freeze subject motion in the same position of the frame for the duration of the exposure while adding motion blur in the background. However, to produce a good photo results with this technique is not easy, it takes a lot of practice to get used to the speed of movement for your hands on the camera toward the subject in different speeds. This technique can ensure that the subject stays sharp even if the background is blurred, with slower shutter speeds and the correct camera movement.