Food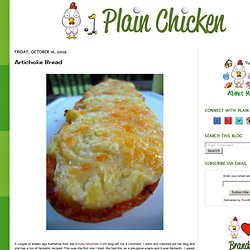 A couple of weeks ago Katherine from the Smoky Mountain Cafe blog left me a comment. I went and checked out her blog and she has a ton of fantastic recipes! This was the first one I tried. We had this as a pre-game snack and it was fantastic.
Plain Chicken: Artichoke Bread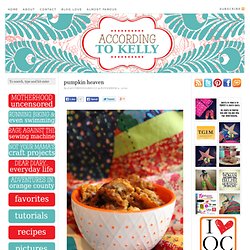 seriously, i could eat this for the rest of my life & die happy. hello?! pumpkin bread pudding drenched in ooey-gooey caramel sauce. pumpkin bread pudding & ooey-gooey caramel sauce (recipe adapted from epicurious.com )
pumpkin heaven
Pages This Blog Linked From Here My Stamping Blog Thursday, October 13, 2011 Peppermint Meltaways
Peppermint Meltaways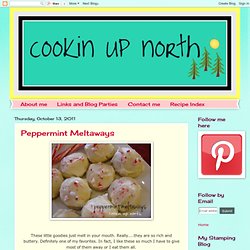 Cook pasta according to package directions. Drain when pasta is still al dente; do not overcook! Sprinkle 1 1/2 teaspoons Cajun spice over chicken pieces. Toss around to coat. Heat 1 tablespoon oil and 1 tablespoon butter in a heavy skillet over high heat. Add half the chicken in a single layer; do not stir.
Cajun Chicken Pasta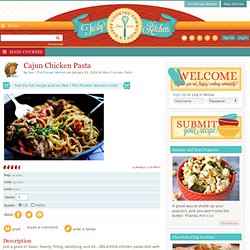 2 minute Chocolate and Salted Caramel Mug Cake
Did you see our 10 TASTY MUG CAKES IN MINUTES ? Well I have another one to add to that incredible collection. It's a salted caramel chocolate mug cake that takes JUST 2 minutes to make.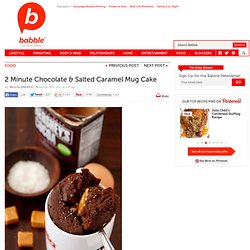 Cheesy Enchilada Stack
Sweet Potato Pie with Cinnamon Roll Crust
Posted November 17th, 2011 by girlversusdough I know – it's a tough call. Thankfully this Sweet Potato Pie with a Cinnamon Roll Crust will come to the rescue at your Thanksgiving dinner (or breakfast?) table. If it were up to me, cinnamon rolls could be incorporated into any food. But they especially lend themselves well to a buttery pie crust like the one Pillsbury makes.
Mr. Food OOH IT'S SO GOOD!!
[ Close Privacy Policy ] Privacy Policy / Your California Privacy Rights Active Date: December 15, 2009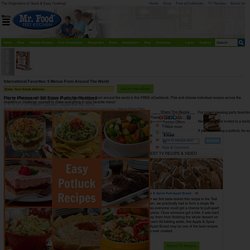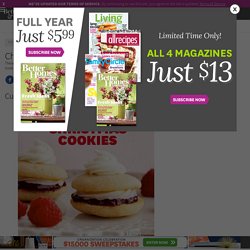 Showstopping Christmas Cookie Recipes
Piped Reindeer Cookie Take fashion-forward style to your cookie decorating . Cut out a reindeer , then pipe from darkest to lightest to create a craveworthy cookie. We used five shades to make our Rudolph-inspired design. Makes: 36 servings Yield: 36 to 48 cookies
Outlining and Flooding Cookies with Royal Icing