Women, Islam, News media
Why are Women Dumb? - Elizabeth Priddy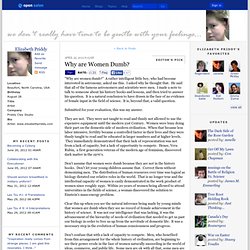 "Why are women dumb?" A rather intelligent little boy, who had become interested in astronomy, asked me this. I asked why he thought that. He said that all of the famous astronomers and scientists were men. I made a note to talk to someone about his history books and lessons, and then tried to answer his question.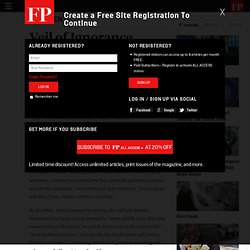 In 1955, Albert Hourani, the Oxford historian and bestselling author of A History of the Arab Peoples, published a short article called "The Vanishing Veil: A Challenge to the Old Order."
Veil of Ignorance - By Leila Ahmed
When U.S. magazines devote special issues to sex, they are usually of the celebratory variety (see: Esquire, April 2012 edition; Cosmopolitan, every month).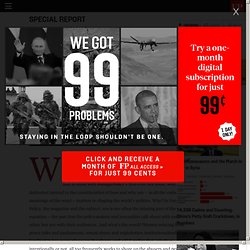 The Sex Issue
Let's Talk About Sex
This week Foreign Policy published a "Sex Issue." They explained their decision to feature a special issue with these words Foreign Policy's first-ever Sex Issue…is dedicated…to the consideration of how and why sex—in all the various meanings of the word—matters in shaping the world's politics. Why? In Foreign Policy, the magazine and the subject, sex is too often the missing part of the equation—the part that the policymakers and journalists talk about with each other, but not with their audiences.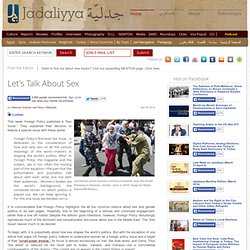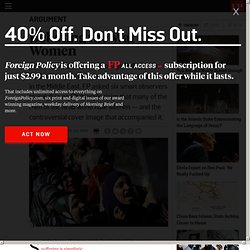 Sondos Asem: Misogyny exists, but blaming it for women's suffering is simplistic Shadi Hamid: Arab women have more agency than you might think Imam Feisal Abdul Rauf: The Prophet Mohammad was a revolutionary feminist
Debating the War on Women - An FP Roundtable