Random/Interesting
Games
Vegetarian Quotes. I used to be a meat lover.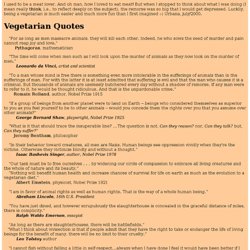 And oh man, how I loved to eat meat! But when I stopped to think about what I was doing (I mean really think , i.e., to reflect deeply on the subject), the remorse was so big that I would get depressed. Luckily, being a vegetarian is much easier and much more fun than I first imagined :-) Urbana, july/2000. "For as long as men massacre animals, they will kill each other. Indeed, he who sows the seed of murder and pain cannot reap joy and love. " People Are Awesome: This Guy Scuba Dived Into the Tsunami to Rescue His Wife... No doubt many stories of heroism in the face of Japan's recent tsunami will emerge in the upcoming weeks—one is happening in the Fukushima Daiichi plant as I write this, in fact—but the latest is so beautiful and fantastical that it seems primed for a Hollywood movie.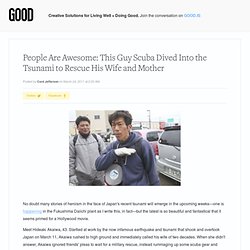 Meet Hideaki Akaiwa, 43. Startled at work by the now infamous earthquake and tsunami that shook and overtook Japan on March 11, Akaiwa rushed to high ground and immediately called his wife of two decades. When she didn't answer, Akaiwa ignored friends' pleas to wait for a military rescue, instead rummaging up some scuba gear and diving into the dark, cold, debris-filled tsunami. Mental_floss Blog & He Took a Polaroid Every Day, Until the Day He Died. I came across a slightly mysterious website -- a collection of Polaroids, one per day, from March 31, 1979 through October 25, 1997.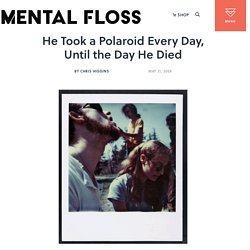 There's no author listed, no contact info, and no other indication as to where these came from. So, naturally, I started looking through the photos. I was stunned by what I found. Personality Tests. Suspending Water Without a Cup Trick - CollegeHumor Video. Random funny pictures.
Cartoon Voices
Amazing Kids. Hilarious. Adorable.
---