Wedding blogs / inspiration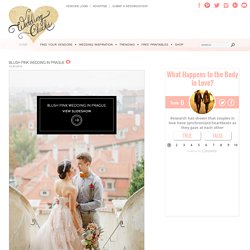 John and Katie's teen spirit wedding in Texas truly has it all. Romance, class, and a kickass 90′s themed reception party to boot! Now who can say no to that!?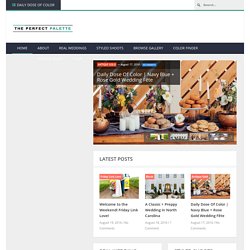 Today I thought it would be fun to take a peek at a couple of palettes that I created a while back. Why would I want to do this, you ask? Well, it's no secret that I'm drawn to bold and beautiful color palettes. But when faced with the decision on what colors to use for an upcoming project, I'm just like you guys in that I am sometimes overwhelmed by the possibilities. Because let's face it, there really are so many pretty palettes to choose from! So the question is: should I go for a this vintage inspired mint palette with gorgeous glittery details?
postcards and pretties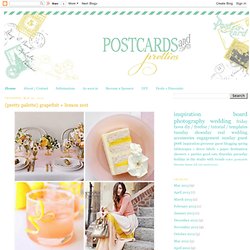 My latest obsession are these super adorable boxed centerpieces. They're pretty unique and can be used with practically any wedding in any season, lets not forget to mention that these pretties stand relatively low and allow for your guests to speak across the table without your gorgeous flowers getting in the way. How charming are the addition of love quotes or the couples wedding date engraved on the boxes? So cute, right?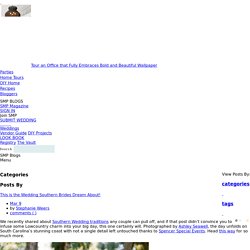 While she originally had her sights set on a NYC rooftop wedding, it was the beauty of Oxford, England that sent this bride's wedding plans for a complete and total loop. But with its stunning architecture and old-world charm, it's all too easy to see why. The fabulous Stephanie Swann captured the day from start to finish you can click right here for sooooo much more!
We have a rare treat for you all today, sweethearts. Over the years we've seen many a bride share her dream wedding with us, but today we've got a wedding put together by the groom and his mother as a surprise for the bride. We've got all the deets from the groom himself on how he was able to put it together with the help of Joseph + Jaime Photography and Coriander Girl, so let's jump in! From the groom, Mike: I'm a lucky guy. I married the girl next door.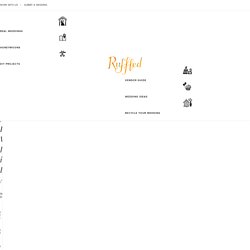 Fashionable Bride Sign In or Join Now Filter By
FashionableBride.com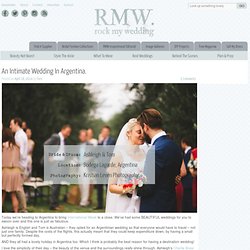 Well how exciting have these past few weeks been…..it's all happening, 2 weddings and a baby. Big congratulations to our girls Jackie and most recently Stef, 2 amazing weddings for 2 fab girls, whoop whoop and then there has been the arrival and new addition to the RMW team……Mabel Rose O'Shea……Charlotte she is absolutely gorgeous, congratulations guys. So these past few weeks have been rather productive and I must admit very exciting, we have finally chosen and ordered the b.m dresses which are to die for. We spent months and when I say months I really do mean months trying to find a dress to suit all my girls that they all love.