Design blogs
Daily Design Bits
Art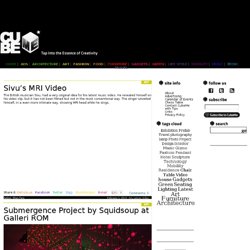 Sony World Photography Award Gilbert Yu, Hong Kong/China, Winner, Arts and Culture, Open Competition, 2013 Sony World Photography The Award Winners have announced the winner for Open, Youth, 3D and National Award categories of the 2013 Sony World Photography Awards. Over 55 00 photographers amateurs have submitted their entries for the sony Award.
50 of the world's best design blogs - Times Online
The Hickensian | Hicksdesign
The Icon Handbook has a whole chapter devoted to creating Favicons, and the various options you can provide for different contexts, but with the subsequent release of Microsoft's new OS, Windows 8, there's another big one for the list! In Windows 7, websites could be 'pinned' to the taskbar (which used a 32px resource in the favicon.ico file) but now they can also be pinned to to the start screen, having a special Windows 8 'tile' of their own. If you don't provide your own tile image, the OS will simply use a light grey version of the IE logo (see right).