Coding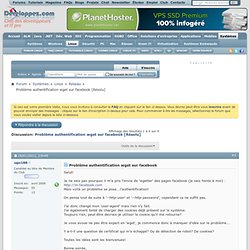 Problème authentification wget sur facebook
Salut! Je ne sais pas pourquoi il m'a pris l'envie de 'wgetter' des pages facebook (je sais honte à moi) : http://m.facebook.com Mais voilà un problème se pose...l'authentification! On pense tout de suite à ' --http-user ' et ' --http-password ', cependant ca ne suffit pas.
R Graph Gallery :: List of graphs
http://kaneda.bohater.net/faq/awk1line.txt
Troubleshooters.Com and Code Corner Present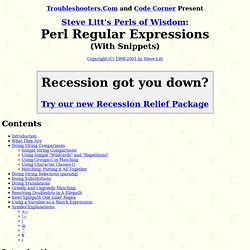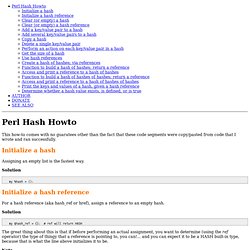 This how-to comes with no guaratees other than the fact that these code segments were copy/pasted from code that I wrote and ran successfully. Initialize a hash Assigning an empty list is the fastest way.
Perl Hash Howto
http://sed.sourceforge.net/sed1line.txt