Coding
Problème authentification wget sur facebook.
Perl
Css. R. Website. Iphone. Perl Regular Expressions. Troubleshooters.Com and Code Corner Present Copyright (C) 1998-2001 by Steve Litt Without regular expressions, Perl would be a fast development environment.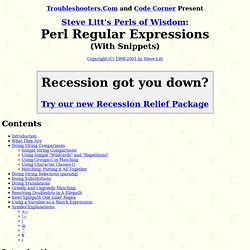 Probably a little faster than VB for console apps. With the addition of regular expressions, Perl exceeds other RAD environments five to twenty-fold in the hands of an experienced practitioner, on console apps whose problem domains include parsing (and that's a heck of a lot of them). Perl Hash Howto. This how-to comes with no guaratees other than the fact that these code segments were copy/pasted from code that I wrote and ran successfully.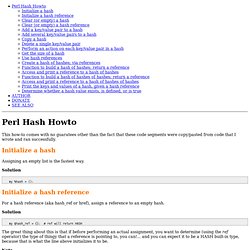 Initialize a hash Assigning an empty list is the fastest way. cURL - Tutorial. cURL Docs Tutorial.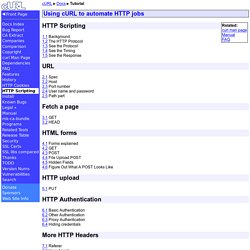 ---