Standaardisatie organisaties
LRE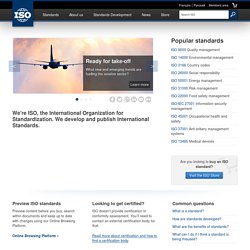 We are committed to ensuring that our website is accessible to everyone. If you have any questions or suggestions regarding the accessibility of this site, please contact us. © All Rights Reserved. All ISO publications and materials are protected by copyright and are subject to the user's acceptance of ISO's conditions of copyright. Any use, including reproduction requires our written permission.
NEN
EduStandaard
EduStandaard biedt ook ondersteuning als u vragen heeft over de relevantie van een bepaalde afspraak of over het gebruik van specificaties en standaarden in uw organisatie. Jaarplan 2014 EduStandaard Wat zijn de plannen van EduStandaard voor 2014?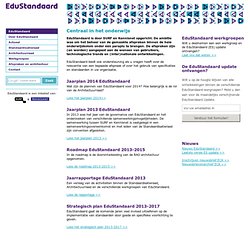 Home - OnderwijsBegrippenKader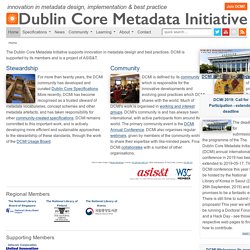 Become a DCMI member... DCMI Upcoming Events » 8-11 October 2014: DC-2014, Austin, Texas, USA (Host: Texas Digital Library) » 1-5 September 2015: DC-2015, São Paulo, Brazil (Host: UNESP (Universidade Estadual Paulista—São Paulo State University)
Standards for Web Content Interoperability The Open Archives Initiative develops and promotes interoperability standards that aim to facilitate the efficient dissemination of content. OAI has its roots in the open access and institutional repository movements. Continued support of this work remains a cornerstone of the Open Archives program.