Rdf
RDF-SW-velocity. 3.0 » Blog Archive » ZigTag: ECHTE Semantic & Social Bookmarking. 2012 sep 25 Test met Dradop Deze Tumblr post is geschreven met de menu bar app Dradop.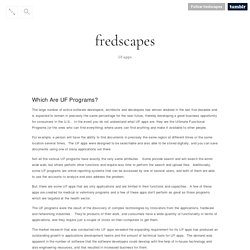 Dradrop is the downloden in de Mac App Store: » Dradop. Semantic MediaWiki. Semantic Wikipedia. This paper describes an extension to be integrated in Wikipedia, that enhances it with Semantic Web [6] technologies.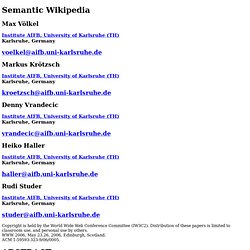 Wikipedia, the free encyclopaedia, is well-established as the world's largest online collection of encyclopaedic knowledge, and it is also an example of global collaboration within an open community of volunteers. The information contained inWikipedia is still unusable in many fields of application.
---