Female Health
Copyright © 2013 Weil Lifestyle, LLC Information on this web site is provided for informational purposes only and is not intended as a substitute for the advice provided by your physician or other healthcare professional.
Ask Dr. Weil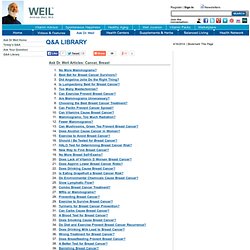 Garlic's medicinal benefits
Thyroid problems and mysterious sleep noises
They've only got one life to live - and they want to live it in the healthiest way. Daytime's hottest soap stars boldly go into the No-Embarrassment Zone to reveal their personal health questions. Here, Alison Sweeney, star of Days of Our Lives, asks about seasonal allergies.
Ask Dr. Oz Soap Edition: Alison Sweeney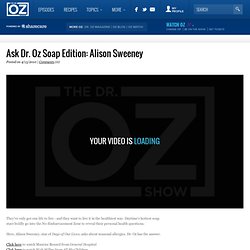 Viruses, fungi and bacteria cause nail infections. See more pictures of skin problems. © iStockphoto.com/James Charron Nails are more than simple protective coverings for sensitive fingers and toes.
How to Treat a Nail Infection"
Avocados for Heart Health If you are looking for a tasty food that can help lower cholesterol, regulate blood pressure, and protect against heart disease and stroke, reach for an avocado.
Avocados for Heart Health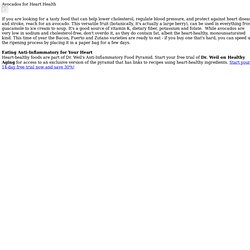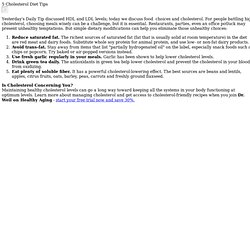 5 Cholesterol Diet Tips Yesterday's Daily Tip discussed HDL and LDL levels; today we discuss food choices and cholesterol. For people battling high cholesterol, choosing meals wisely can be a challenge, but it is essential.
5 Cholesterol Diet Tips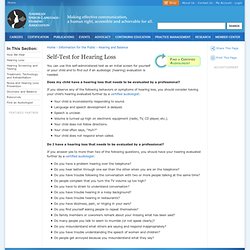 You can use this self-administered test as an initial screen for yourself or your child and to find out if an audiologic (hearing) evaluation is needed.
Hearing Self-Test