Building PLN
chirbit.com - Share audio easily - #YouMatter Welcome!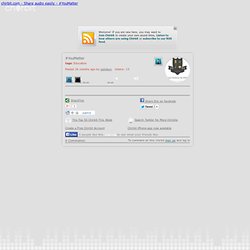 #YouMatter - jodiokun
The Google Plus Cheat Sheet and Short Codes!
The opportunities presented by LinkedIn come in many shapes and sizes: an expanded network, an enhanced relationship, an invitation, a new client, a brainwave - and the sweetest opportunity of them all, money. If there's something in particular that you want to attract to your business, use that focus to flavour your own challenge. Before you start, I recommend you read and implement the LinkedIn tips in the articles LinkedIn 101 for the Solopreneur and Developing your LinkedIn network .
Take the LinkedIn Challenge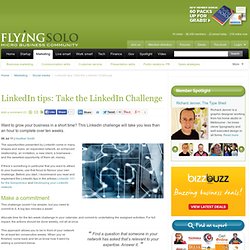 Once you've designed your personal brand and have a personal brand name , use this handy list of suggestions to implement your personal branding strategy. General purpose Show your expertise as much as possible.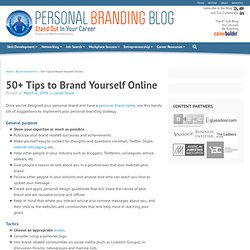 50+ Tips to Brand Yourself Online
How to Use Foursquare to Boost Your Social Influence Social Media & Technology
14 social media stats for your next presentation |
Speaking Up in Class, Silently, Using Social Media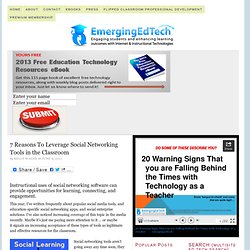 Instructional uses of social networking software can provide opportunities for learning, connecting, and engagement. This year, I've written frequently about popular social media tools, and education-specific social networking apps, and social enterprise solutions . I've also noticed increasing coverage of this topic in the media recently.
This post summarizes some findings from a recent research report about increasing engagement on Facebook and a couple of conversations about applying the research over on my blog Facebook page . I also tested some of the tips suggested by the research. Here's what I learned: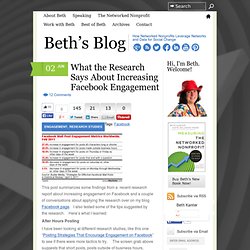 What the Research Says About Increasing Facebook Engagement