Amazing Vids
(3) Crazy Videos 2
Beware Of Other Drivers - Like/Share
A Robot That Balances on a Ball
Flutes In Space [VIDEO]
The McGurk Effect: Watch your ears lie to you
Spain: Castellers gather every two years to see who can build the most intricate human castles
Jumping monster trucks and leaping motorbikes
Freebord A-team in Austria: The Out-of-Towners on Vimeo
Doctor Who - Evolution of a Title Sequence (v3 - All titles / themes)‬‏
Performance Art: iOS 5 Makes the iPad Truly Magical
Guy gets hit by double lightning strike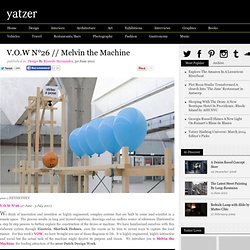 V.O.W N°26 // Melvin the Machine | Yatzer™
photo © HEYHEYHEY V.O.W N°26 (27 June - 3 July 2011) We think of innovation and invention as highly engineered, complex systems that are built by some mad scientist in a remote space. The process results in long and layered equations, drawings and an endless source of references illustrated in a step by step process to further explain the construction of the device or machine.
Snowkiter gets the flight of his life
Extraordinary BMX Tricks
How to Fold a Shirt in 2 Seconds
Two riders from New England ride the Trans America Trail on Vimeo
StumbleVideo: Gorey Castle - Amazing 3D display on Vimeo
Synchronised skydiving in a glass bowl
Venom Power & Vampire Race - Testing, Testing, Testing 07/04/2014 The last 6 months we've been busy testing the two latest additions to the Phoenix-Fly 'V ... >Learn more Phoenix-Fly Coaches - March/April 2013 31/03/2014 Congratulations to all new Phoenix-Fly Coaches certified last month, through practical teaching and ...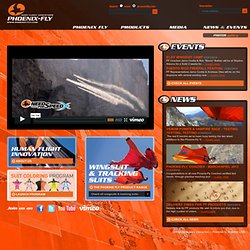 Phoenix Fly