Smoothie recipes
Are you looking for a great, low-cost recycling project to do at home or with a group?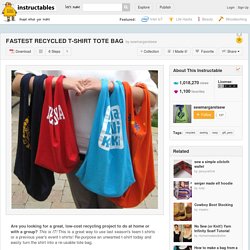 Smoothies | Diet Recipes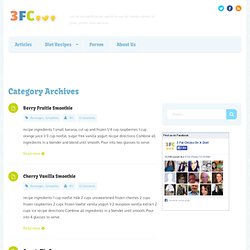 There's nothing like a refreshing fruit smoothie to help cool you down. They are nutritious, quick, and delicious. You can make them with just fruit, or add dairy products such as yogurt or nonfat ice cream to make them creamy and rich. Add wheat germ, flax seeds, ground oats, or other nutritious items to your smoothie recipe to boost the vitamin and fiber content for a quick breakfast in a glass. Please note: Many of these recipes call for nonfat yogurt, both plain and fruit flavored.
Pineapple Coconut Smoothie | Diet Recipes
Healthy Smoothie Recipes
Peanut Butter & Banana Smoothie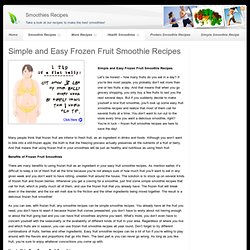 Simple and Easy Frozen Fruit Smoothie Recipes
Simple and Easy Frozen Fruit Smoothie Recipes Let's be honest – how many fruits do you eat in a day? If you're like most people, you probably don't eat more than one or two fruits a day.