College stuff
Awesome people hanging out together. Yves Montand watching Marilyn Monroe who's watching Arthur Miller who's watching Simone Signoret who's watching Yves Montand John Cale, Lou Reed, Patti Smith and David Byrne The button that John Lennon is wearing alongside Miles Davis.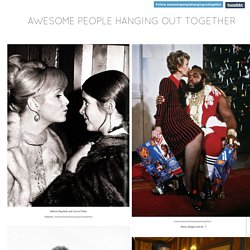 I remember that I won it in a claw machine at a county fair in probably 1969 or 1970. It's the right size, and I'm pretty sure that's it, but the question remains: why? AirTran Airways - Cheap Airline Tickets, Cheap Tickets Students at Airtranu.com. TheCHIVE. This song is sick. Posted in Bangin, Chill, Premieres by nick | Tags: Drake, Free Download, Freestyle, Hip-Hop, Premiere, Tory Lanez, We Made It Toronto to Texas rapper Tory Lanez has been on the rise since his Conflicts of my Soul mixtape last year, and just recently dropped off a huge Sh!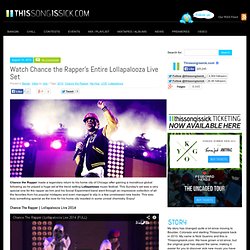 T Freestyle apart of a new series called #SWAVESESSION with Tory going in over tracks. Today he takes on Drake's "We Made It" ft. Soulja Boy and straight kills the beat. Home. Latest Songs From MP3 & Music Blogs / The Hype Machine. Hanogut Music Festival - May 20-22, 2011 Gulf Shores, AL. Barstool U. Posted by kmarko from Emory U. http%3A%2F%2Fbarstoolu.barstoolsports.com%2Frandom-thoughts%2Fwisconsin-stoolie-dance-off-with-the-badgers-at-camp-randall%2F Reader Email One of our roommates is a big Stoolie and from the Chicago area.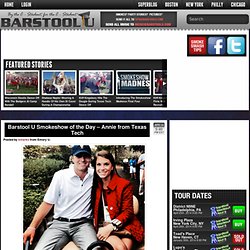 The Sect of Homokaasu - The Rasterbator.
---