College stuff
Awesome people hanging out together. Yves Montand watching Marilyn Monroe who's watching Arthur Miller who's watching Simone Signoret who's watching Yves Montand John Cale, Lou Reed, Patti Smith and David Byrne The button that John Lennon is wearing alongside Miles Davis.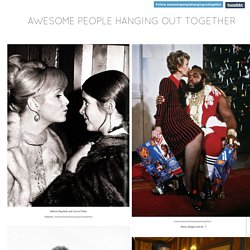 I remember that I won it in a claw machine at a county fair in probably 1969 or 1970. It's the right size, and I'm pretty sure that's it, but the question remains: why? AirTran Airways - Cheap Airline Tickets, Cheap Tickets Students at Airtranu.com. TheCHIVE. This song is sick. Posted in Bangin, Video by nick | Tags: 2014, Chance the Rapper, Hip-Hop, LIVE, Lollapalooza Chance the Rapper made a legendary return to his home city of Chicago after gaining a monstrous global following as he played a huge set at the trend setting Lollapalooza music festival.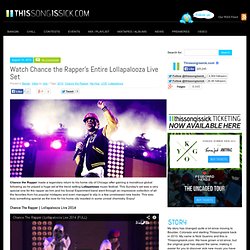 This Sunday's set was a very special one for the rapper as him and his Social Experiment band went through an impressive collection of all the favorites from his popular mixtapes and even managed to slip in a few unreleased new tracks. This was truly something special as the love for his home city resulted in some unreal chemistry. Enjoy! Home. Latest Songs From MP3 & Music Blogs / The Hype Machine. Hanogut Music Festival - May 20-22, 2011 Gulf Shores, AL. Barstool U. Posted by kmarko from Emory U. http%3A%2F%2Fbarstoolu.barstoolsports.com%2Frandom-thoughts%2Fwisconsin-stoolie-dance-off-with-the-badgers-at-camp-randall%2F Reader Email One of our roommates is a big Stoolie and from the Chicago area.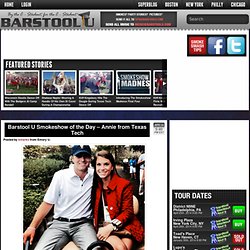 The Sect of Homokaasu - The Rasterbator.
---